This is who they are, and what they do.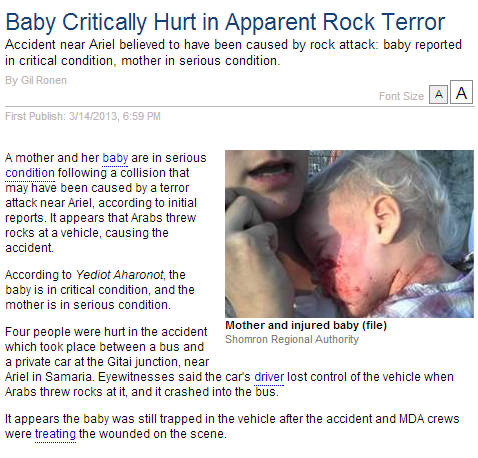 INN H/T: Jameel Rashid & pic:
6:25 PM — Gitay Evyasar Junction on highway 5 between Ariel and Rosh Haayin.

This evening, a 1 year old child was critically wounded, her mother seriously wounded,
and a 4 year old child moderately to seriously wounded in a motor vehicle accident between a car and a bus,
caused by Palestinian rock throwing.

Medical forces are still treating the wounded.