Sticking up for their human rights in Oman. What are their odds in succeeding, especially if they're non-Muslim?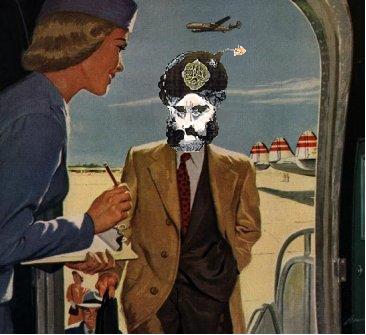 H/T: EG
NOTE: Gee, exploitation of foreign workers in the Arab emirates of the Persian Gulf & Arabia. Who would have ever known that such a predicament existed? The Western media's reporting on the Middle East usually avoids such concerns.
Thousands of South Asian workers strike at Oman airport
MUSCAT (Reuters) – Thousands of South Asian labourers working on the expansion of Muscat airport downed tools on Tuesday in a rare strike to demand better safety conditions after a worker died in an accident, a company official and workers said.
The work stoppage is likely to cause further delay to a $1.8 billion contract to build the new terminal which the Omani government awarded in 2010 to BEB, a joint venture of U.S. company Bechtel and Turkey's Enka .
An Indian worker died late on Monday when he was run over by a bus belonging to the contractor, workers and a BEB official said.
"We will not go to work today unless our company assures us that they will revise safety standards at our work place," Mohan Raman, a worker with the contractor BEB, told Reuters on Tuesday.
"We have 10,000 workers and most of them are on strike," said the BEB official, who asked not to be named. "We are improving safety standards to make sure such accidents will never happen again."