Sounds just about right.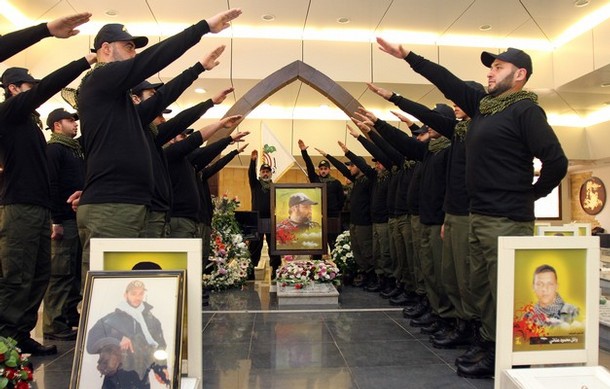 Peres urges EU to list Hezbollah as terror organization
03/12/2013 13:42
In address to the European Parliament, the president warns that time is running out for thwarting Iran's nuclear program, stresses the need of ensuring Syrian nuclear weapons do not fall into the wrong hands.
President Shimon Peres talks to EU press conference, March 6, 2013. Photo: REUTERS/Eric Vidal
President Shimon Peres called on the European Union to list Hezbollah as a terrorist organization, in an address to the European Parliament in Strasburg on Tuesday.
Peres appealed to the Europeans to recognize terror for what it is, and to save Lebanon from such "terrorist madness".
Hezbollah, he said, has not only divided Lebanon religiously, politically and ethnically, it is carrying out terror attacks and threatening the stability of the entire region.
"Recently, 20 terror attempts by Hezbollah were counted all over the world, in India, Thailand, Georgia, South Africa, the US, Egypt and Greece, among others," said Peres, adding that last month, Bulgaria, a member of the EU, identified Hezbollah as responsible for the terror attack in Burgas that killed five Israeli tourists and a Bulgarian citizen.
He also noted Cyprus recently arrested a member of Hezbollah suspected of planning an attack.
Peres also warned the European Union of Iran, who he says is destroying Lebanon by supporting Hezbollah. "The greatest danger to peace in the world is the present Iranian regime," he said.