Fundamentalist Muslims adhering to the fundamentals of Islam.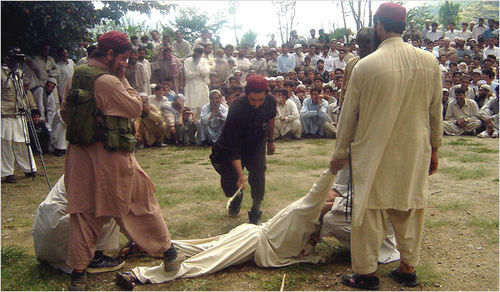 H/T: Always Watching
"They are all fundamentalists and extremists," Member of Parliament (MP) Masooda Karochi told DW. "If a lunatic protests that this law is against Sharia, then you can imagine what consequences it can have." Sharia proponents make it impossible to have a constructive discussion, she noted.