They only use these situations as a means to start some kind of violence, all of it premeditated, so i'm not really interested at all in the pretenses. One site mentions koran defacement, another reports about differing claims of animals having been stolen. As my buddy TINSC always says,
"Arabs killing Arabs, Muslim killing Muslims, and it's just a normal Wednesday, an Israeli just looks "cross eyed" at an Arab, and all hell breaks loose".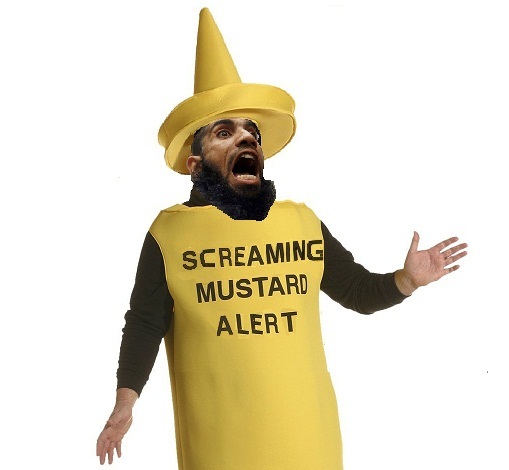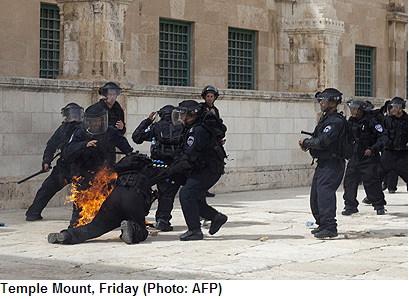 Temple Mount: Arabs throw firebombs at police
Rioters hurl firebombs at officers storming Old City compound through Mughrabi Gate; police officers, demonstrators and journalist lightly hurt. Palestinians say settlers slaughtered cattle
Jerusalem Police forces on Friday stormed the Temple Mount compound through the Old City's Mughrabi Gate after Arabs threw stones in their direction. The officers dispersed the rioters using stun grenades.
Nine police officers and a number demonstrators were lightly injured in the clashes. Police said calm was restored to the compound at around 1:30 pm and that forces were positioned around the Al-Aqsa mosque.
Police arrested four rioters.A journalist who was lightly injured during the violence was evacuated to Hadassah Ein Kerem Hospital for treatment.
Friday morning saw clashes erupt between Jewish settlers from the Adei Ad outpost and Palestinians from the village of Mrair in the northern West Bank. The settlers claimed Palestinians from the village had stolen one of their herds during the night. They entered the village and clashed with the locals, until Border Guard officers arrived at the scene and restored order.
Video via Vlad, h/t Magic Martin: