This has to be viewed in light of other altercations with UN personnel, most recently two Finnish UN personnel were robbed at gunpoint and had their vehicle taken from them.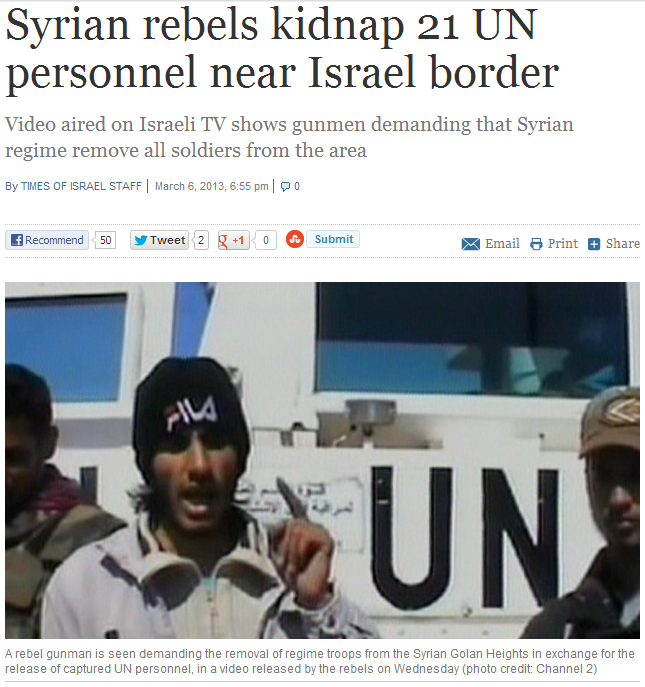 Syria rebels on the Golan Heights have captured a convoy of United Nations vehicles and kidnapped 21 Filipino UN employees, according to a video released by the rebels on Wednesday.
The kidnappers were negotiating with UN forces and demanding that the Syrian regime remove all its troops from the area adjoining the Syrian side of the border with Israel.
The video clip, aimed on Israeli TV, showed a number of gunmen standing alongside the UN vehicles, while their apparent leader announced his demands. Some of the United Nations employees can be seen inside the vehicles.
The kidnapping continues a sharp increase in the boldness of rebels along the border with Israel.