He'll soon be gone, but the problems remain.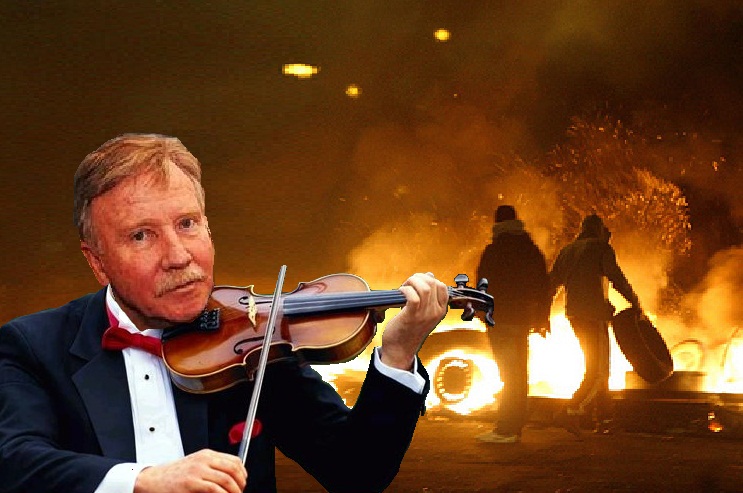 Another American transplant, Shmuel Goldberg, has been living in Malmö for less than a year and like Kesselman isn't prepared to hide his beliefs.

"I wear a kippah all the time and I get harassed quite often. I grew up wearing a kippah so it isn't a big deal for me so I wear it, enjoy it, and just have to put up with it," he tells The Local

"I don't speak Swedish so well yet so I can't tell what people are saying, but I do get shouted at often from car windows.
An interesting attempt, but without any meaningful attention being drawn to the fountain from which all the Jew hatred is springing, Islamic texts, then you're just whistling Dixie while kicking the can down the proverbial road.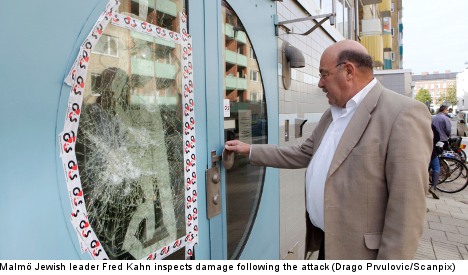 Jews hit Malmö streets to counter anti-Semitism
Published: 5 Mar 13 09:27 CET |
As Malmö continues to struggle with anti-Semitism that has plagued the southern Swedish city for years, contributor Patrick Reilly learns how the city's Jewish community is fighting back.
Video cameras and a heavy combination locked door greet visitors as they approach Malmö's Jewish community centre. Once inside, appointments are made with a secretary who sits behind thick glass.
Security has been stepped up in the building, which is located in central Malmö, following an explosion last September that led to arrests and was classified as a hate crime by local police.
The attack was just the one in a long line of anti-Semitic incidents which have become increasingly common in Sweden's third largest city. Even the city's long-sitting mayor Ilmar Reepalu, who recently announced plans to step down, has been dogged by accusations of being anti-Semitic