Suspicion alert.
This should raise the hair on the back of the neck of every person interested in supporting and maintaining a free West. Nothing comes without strings attached, especially when it's an Arab Gulf state in question.
NOTE: Sell them all the low tech stuff you want to unload, but don't allow them a toehold in Finland nor in the rest of the West. But by nature, daft politicians aren't the best way to safeguard your liberties. Qatar is another sharia promoting evil entity.
Cabinet communications chief Kari Mokko wrote on his Twitter account Sunday afternoon that Prime Minister Katainen spoke to his Qatari counterpart, Sheik Abdullah bin Khalifa al-Thani, about Finland as an investment target.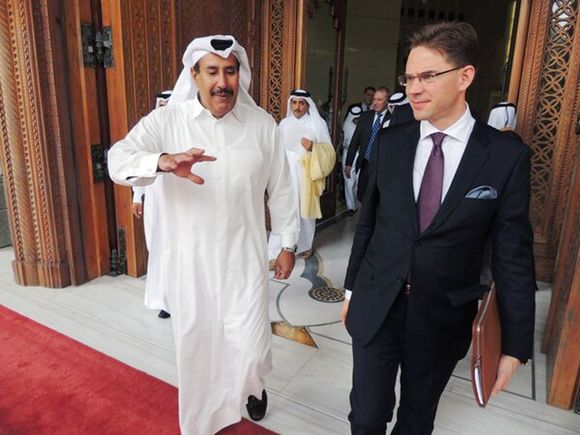 Katainen meets with Qatari PM
Prime Minsister Jyrki Katainen and Foreign Trade Minister Alexander Stubb began a series of meetings in Qatar and the Arab Emirates on Sunday aimed at promoting Finnish exports. More here.
H/T: Holger Danske