Gee, I wonder where the boys got that from?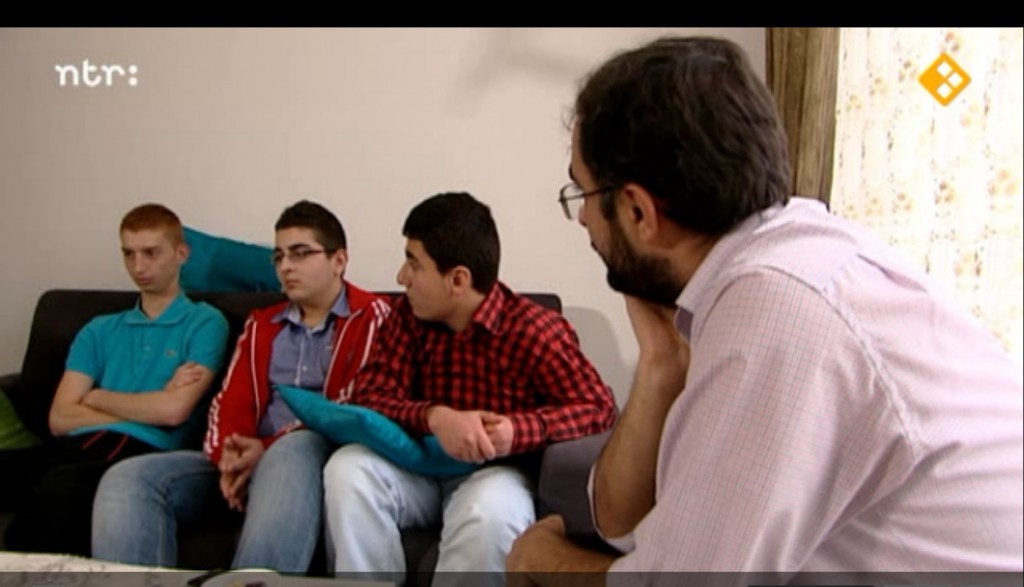 Dutch Columnist Exposes Silence after anti-Semitic Muslims Youths Praise the Holocaust and Hitler on TV
Dutch columnist Elma Drayer exposed the fact that there were few reactions to the Turkish youths who praised the murder of Jews in the Holocaust as well as Hitler, on television. She wrote that if some youngster had said on television, "It would be good if all Muslims had been slaughtered, including babies," that would have raised tremendous protest and even demonstrations in which leading leftists would have participated.
Via: BadNewsFromTheNetherlands 
UPDATE: Vlad now has the video subtitled
NOTE: The video from Dutch TV is here…….:
Dutch teens' praise of Hitler requires research, Jewish group says
A Dutch Jewish group has called on Holland's government to probe antisemitism in the country's high schools following the airing of interviews with immigrant pupils who praised the Holocaust and Jew hatred.
"Antisemitic biases seem much more widespread than earlier presumed among children of immigrant families as well as native Dutch pupils," the Center for Information and Documentation on Israel, CIDI, wrote to Jet Bussemaker, the country's minister of education, culture and science. "A national survey is required to study the figures and numbers," CIDI, a local watchdog on antisemitism, wrote on Feb. 25.
The letter was in reaction to a television program aired last week on the Nederland 2 television channel. In it, Mehmet Sahin, a researcher of Amsterdam's Vrije Universiteit, interviews several high school students of Turkish descent.
"The interviewees appear to be partly aware of the Holocaust but approve of the mass murder of Jews," the Hague-based CIDI wrote.
One of the interviewees said on camera: "I am more than pleased with what Hitler did to the Jews." Another said: "I hate Jews, period. Nothing you will do will make me change my mind."