Islamic justice is an oxymoron.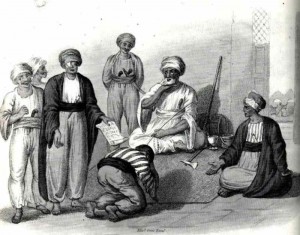 The whole point of blasphemy laws is to intimidate the non-Muslim minorities and keep the non-practicing Muslims in line, through street vigilantism, pretty much the same methods in the now defunct Soviet Union, and in North Korea. Totalitarianism comes under many different names and titles, but the methods and results are the same.
NOTE: Remember, as a non-Muslim the pastor hasn't any rights, only those privileges  "bestowed" at the Islamic state's discretion, and revoked according to political expediency.
Via : TROP
Pakistan 'Blasphemy' Pastor Free After Accuser Admits 'Mistake'
Thursday, February 28, 2013 (7:25 pm)
Pastor Karma Patras has been released on bail.
ISLAMABAD, PAKISTAN (BosNewsLife)– A pastor, who had been languishing in a Pakistani jail since October for "blaspheming Islam", was free on bail Thursday, February 28, after the complainant admitted he had mistakenly charged him, Christians said.
Karma Patras, 55, was detained by police October 13, when a Muslim mob attacked his home in Sanghla Hill in central Punjab province.
The violence broke out after Patras was holding a prayer meeting in the house of a Christian family where the Islamic sacrifice feast, Eid-Ul-Adha, was discussed, BosNewsLife reported earlier.
During the gathering, someone reportedly asked what Eid-Ul-Adha's offered meat meant to Christians.
Patras gave an answer that apparently included quoting Bible verse Corinthians 10:28-29: "But if anyone says to you, 'This was offered to idols', do not eat it for the sake of the one who told you, and for conscience' sake; for the earth is the Lord's, and all its fullness. "Conscience," I say, not your own, but that of the other. For why is my liberty judged by another man's conscience?"
MUSLIM NEIGHBORS 
Muslim neighbors who overheard the discussion quickly told other Muslims, Christians said. When Patras returned home, Imams reportedly used mosque loudspeakers to urge fellow Muslims to punish the pastor "for prohibiting Eid-Ul-Adha" to Christians.
Shouting "Pastor Karma Patras is a blasphemer and infidel, liable to be killed," hundreds of Muslims attacked Patras' home, according to witnesses. Police initially rescued Patras from a mob that was seen beating him and destroying his household, but later charged the pastor under Pakistan's notorious blasphemy laws, rights activists said.