NRK, always keeping it classy.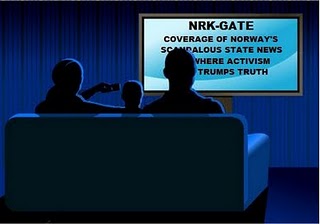 NOTE: It's never an accident when the "mistakes" always flow in one direction, to believe otherwise is the height of ignorance and/or naivety. NRK buffoonery though could be understood in another way: Remember the movie "The Gang That Couldn't Shoot Straight"?
From Norway, Israel and the Jews blog……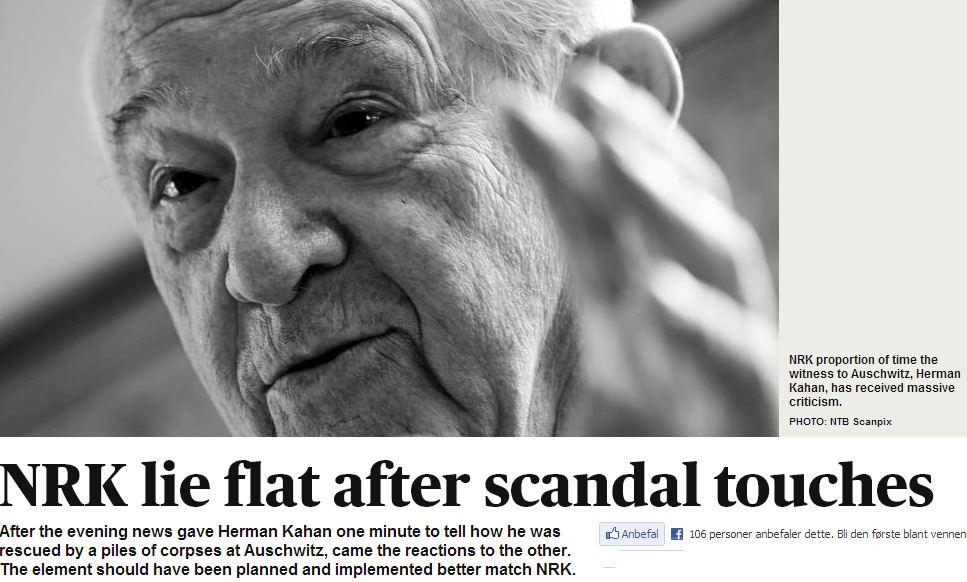 NRK botches "interview" with Commander Kahan
NRK, apparently they never learn, or the people who are responsible for such embarrassing cockups never ever have to face any consequences… The newly minted Commander of the St.Olav's order, Herman Kahan, was given a full minute to account for his most dramatic moment in life, when he was pulled out from a pile of corpses in Auschwitz.
Guri Hjeltnes, the director of the Holocaust Center promptly protested and wrote a strong worded letter to Aftenbladet , and the story was also picked up by Aftenposten (from where I lifted the story), causing an uproar among people who easily can distinguish right from wrong. Faced with the fall out, the NRK then thought it might be a good idea to apologize. But it would have been better if they had been professional in the first place…