Political correctness doctrine enforced by the Australian prosecutor's office.
I remember when the story broke, sharia law was given high profile in the reporting of the case, as well as it should have, since the four Muslim perps beat the crap out of a new convert for drinking alcohol, something of which is deemed 'haram', or forbidden under sharia law. The Australian court takes extremist efforts in de-linking any connection between the incident and sharia law. Expect more of the same as the Islamic community grows in size.
40 lashes under 'Islamic law': men guilty of assault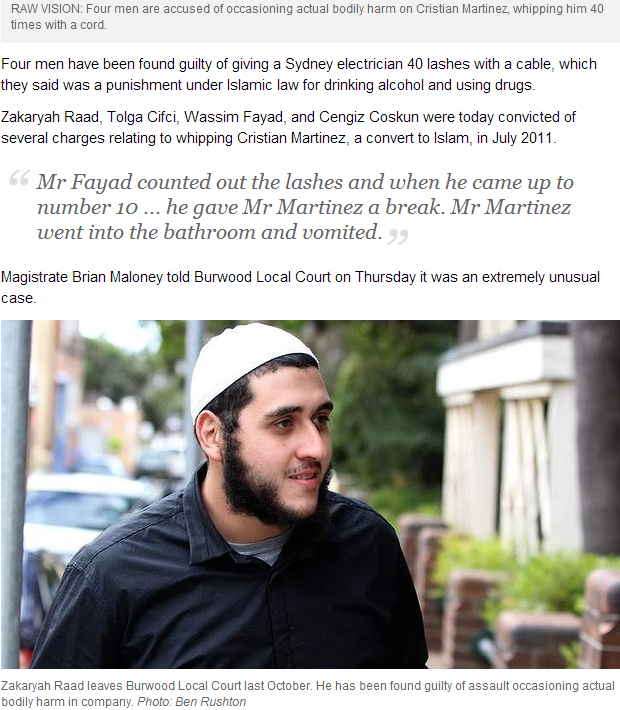 "Until now, assaults occasioned in the course of a religious practice involving the mortification of the flesh have not been before any court in any common law country."
Mr Maloney said that, from the outset, prosecutors were clear the case was not about sharia, or about the Islamic faith.
Vlad has a couple of videos included in his post on the same story:
And what do Muslims really feel about sharia law in Australia?