Truce shmooce, the Arabs never stop trying to murder Jews.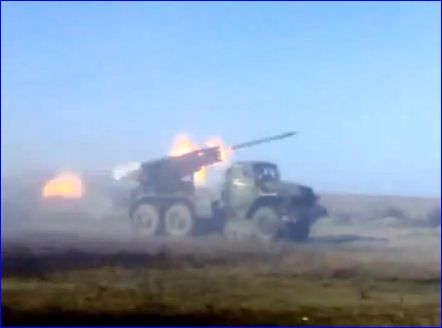 Gaza rocket slams South for first time since truce
02/26/2013 07:37
Grad explodes in Ashkelon; first such attack by terrorists in Gaza since the ceasefire following Operation Pillar of Defense.
Palestinian terrorists broke a three month ceasefire on Tuesday and fired a rocket from Gaza into southern Israel. The rocket fell on a road south of Ashkelon causing some damage to a road, police spokesman Micky Rosenfeld said.
Al- Aqsa Martyrs Brigades took resonsibilty for the attack, Palestinian news agency Ma'an reported. The terrorists fired a Grad rocket in response to the "liquidation" of the prisoner Jaradat, Ma'an reported.
The IDF Spokesperson said there were no injuries in the incident.
According to Chief Inspector Liat Nidan of the Lachish sub-district, police have not increased their level of readiness in the wake of the rocket strike, and have not received any sort of assessments from the security establishment about a possible flare-up in the days to come.
She added that no code red alarm went off in the city before the rocket struck, and the IDF is investigating why one did not go off.
"An explosion was heard in the Ashkelon region experts searched areas and found one rocket that struck, damaging a road but causing no injuries," Rosenfeld said.