Their organization preaches death for apostasy, so the university, an institution for higher learning whose main thrust is higher learning, excludes the followers of the desert religion a major facility for their head banging. What ensues is a major show of force in open air head banging. Like I've said before, Muslim street praying is all about intimidation of the "kaffir".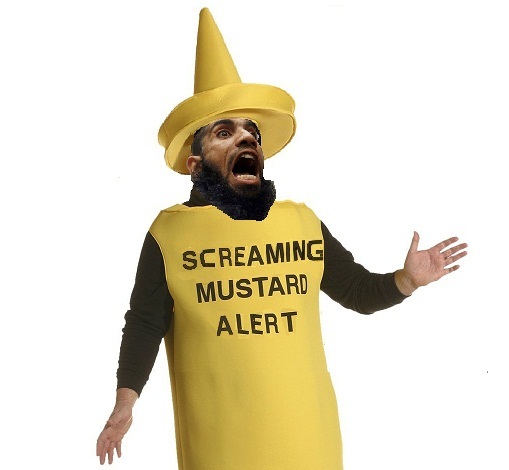 NOTE: Please do note the jocularity of a Shiite interviewing a Salafi Sunni about infidel discrimination. When these "brothers" are not dealing with the kaffir, but with each other and on their own turf, they act like Cain and Abel, but here in the video they're all nicey nicey with each other. You have to understand Tardish mentality and behavior in order to develop strategies against them.
H/T & upload: The Vladmeister.