I agree with Vlad, it's a bit difficult to understand the reasons why this Syrian jihadi rebel group would want this video published at all, it does them no favors whatsoever, but then again they've shown themselves tormenting people before finally executing them and shoving their bodies into a sewer they sat beside.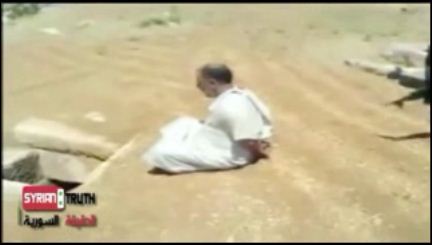 This gut wrenching video shows you exactly how the Christian or Jew traditionally fared in Muslim lands as a dhimmi. The man has no rights whatsoever, he can't call a Muslim a liar or prove a case against him, if he's a non-Muslim, he only has certain rights that are arbitrarily granted to him, and even then, those meager privileges can be taken away at any time.  The Christian man is begging for his life all the while his tormentors in a sharia court are calling him to convert…..or else.
Like I said, gut wrenching.