Saudi Arabia, a place where one can still visit the seventh century and not be in a museum.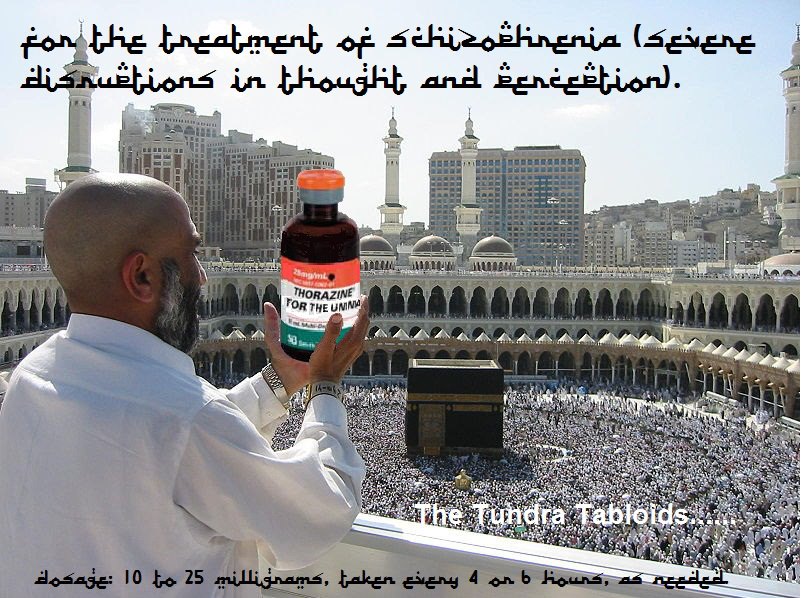 Yet these 7th century throwbacks ply the West with their destructive ideology, subverting dormant mosques and communities (heavily influenced by the non-Muslim majority societies they live in) and actively trying to convert Christians.
H/T: Fjordman
Saudi religious police arrest Ethiopian workers for practicing Christianity
By Benjamin Weinthal
Published February 21, 2013 FoxNews.com
Saudi Arabia's notorious religious police, known as the mutawa, swooped in on a private gathering of at least 53 Ethiopian Christians this month, shutting down their private prayer, and arresting the peaceful group of foreign workers for merely practicing their faith, FoxNews.com has learned.
The mixed group of men and women was seized in a private residence in the city of Dammam, the capital of the wealthy oil province in Eastern Arabia, and Saudi authorities charged three Christian leaders with seeking to convert Muslims to Christianity. The latest crackdown on Christianity in the ultra-fundamental Islamic country comes on the heels of a brutal 2011/2012 incarceration and torture of 36 Ethiopian Christians, and drew a sharp rebuke from a U.S. lawmaker.
"Nations that wish to be a part of the responsible nations of the world must see the protection of religious freedom and the principles of reason as an essential part of the duty of the state," Rep. Jeff Fortenberry, R-Neb., who sits on the Caucus on Religious Minorities in the Middle East, told FoxNews.com.