Not a shocker.
That shows the priorities of the AKP Islamic fundamentalist party and the regime it runs. Mosque building for 7th century throwbacks outweighs the need for education in the modern age. Andrew Bostom blogged in 2010:
Uriel Heyd on Turkey's Re-Islamization, Circa 1968: Over Four Decades Ahead of Today's Vacuous "Analysts"
Professor Uriel Heyd (d. 1968) described Turkey's tenuous secularization and aggressive re-Islamization fully 42 years before todays "learned analysts" have finally come to the same pathetically belated realization…

[…]

These "experts" lament what they view as Turkey's "precipitous" return to Islamic fundamentalism under the current Erdogan-led AKP regime—as if this dangerous phenomenon emerged suddenly and fully formed from the head of Zeus al-Zawahiri.

A sobering, highly informed corrective to this cacophony of ill-informed Johnny and Janey-Come –Lately "learned analyst" voices was provided by the Israeli scholar of Ottoman and Republican Turkey, Professor Uriel Heyd (1913-1968)—just over forty-two years ago!
The developments within Turkey have long been forecasted, the dye -of the Turk's direction towards Islamic fundamentalism- was cast the day Kemal Ataturk, the father of the modern Turkish secular republic ceased breathing.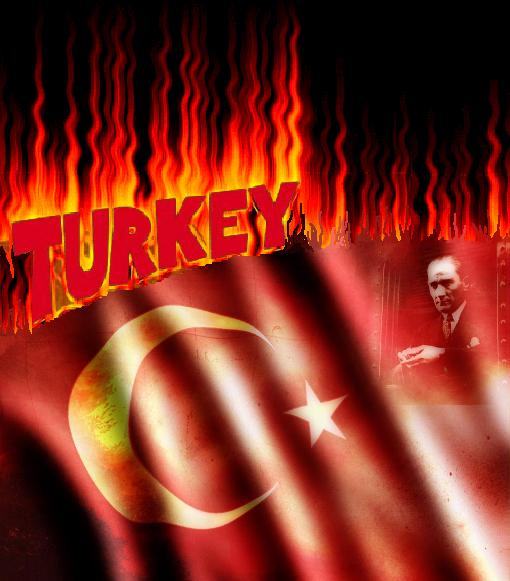 Turkey: 17,000 new mosques built under Erdogan
(ANSAmed) – ANKARA, FEBRUARY 19 – Some 17,000 new mosques have been built during Turkish Premier Recep Tayyip Erdogan's 10 years of leadership, Milliyet reports.
In the same period the amount of public schools has remained at 32,000 while the number of mosques has jumped from 76,000 to 93,000. Turkey's secular opposition has accused Erdogan of having a "secret plan" to re-Islamisize the nation.
Erdogan recently announced the construction of a new mega-mosque in Istanbul which will "be seen from every corner of the Bosphorus" and will have the tallest minarets in the world.