THE NEW FOX NEWS: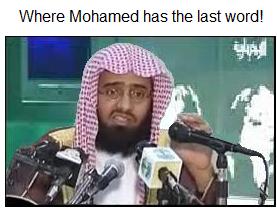 Diana West has been zeroing in like a laser on Fox News' ties to the Saudis. Say what you will about Al-Gore's sale of Current TV to Al-Jazeera, but Ruport Murdoch's Fox News was the trailblazer in allowing a Gulf state (KSA) a toehold in the US news market. Read up on what Diana has to say in this Q&A with Ryan Mauro.
NOTE: Anything remotely related to the Saudis reeks of intrigue, Islamization and jihad.

H/T Diana West
Saudis Influencing Fox News
Mon, February 18, 2013
by:
Ryan Mauro
Saudi Prince Alwaleed (inset) initially purchased 5.5 percent of voting stock in Fox News. He now owns 7 percent. The effects have already been felt in the network's coverage.In the following interview, RadicalIslam.org National Security Analyst Ryan Mauro speaks to Diana West, a nationally syndicated conservative American columnist and author, about the impact of the partial ownership of Fox news by Saudi Prince Alwaleed.
Ryan Mauro: You have devoted a lot of your time towards covering Saudi Prince Alwaleed Bin Talal. Can you tell us about him and why he warrants this attention?
Diana West: Prince Alwaleed bin Talal is usually described as a billionaire Saudi businessman, but he is also a senior member of the Saudi monarchy. He is the nephew of the Saudi dictator, King Abdullah, and the first cousin of the Saudi interior minister, Prince Mohammed bin Nayef. He is also the largest stakeholder in Rupert Murdoch's News Corp. outside the Murdoch family.
We may not realize it, but most of us first heard about Prince Alwaleed bin Talal in the immediate aftermath 9/11. That was when a "Saudi prince" —  it was Alwaleed — became infamous for having donated $10 million to the Twin Towers Fund only to have then-mayor Rudy Giuliani return the check.
Why did Giuliani return the check? It became clear the prince wasn't making a donation but rather a political statement. After presenting the money, the prince issued a press release blaming the 9/11 attacks on American support for Israel — while, as Alwaleed's statement read, "our Palestinian brethren continue to be slaughtered at the hands of the Israelis."
As the San Francisco Chronicle reported at the
NY City Mayor during the 9/11 attack Rudolph Giuliani time, Giuliani hadn't seen see this press release when he initially accepted the Saudi check among others from government and private industry leaders. In a separate letter Guliani did read, Alwaleed had expressed only condolences for "the loss of life that the city of New York has suffered," while condemning "all forms of terrorism."  The Saudi prince wrote: "In doing so I am reiterating Saudi Arabia's strong stance against these tragic and horrendous acts."