Face the Nation in the bag with Obama administration.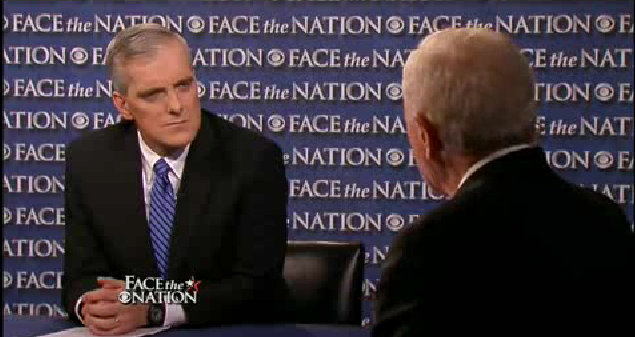 The cat is already out of the bag, Obama's own head of the Department of Defense admitted that the WH did not seek any additional information about Benghazi after his meeting with Leon Panetta.
Face the Nation is working in tandem with the Obama administration in trying to manage the hemorrhaging of information surrounding the Benghazi fiasco. He fields soft ball questions to Obama's chief of staff and hopes for the "rights answers". This will then be the meme floated around all the media for the following week, that Obama was "being updated' throughout the night." Obama himself never once even suggested that that was the case. You can be assured that will be Obama's line from now on.
Click here for the vid, the embed includes annoying automatic commercial feeds.