That's how much it costs to get an image whitewash in the UK these days.
NOTE: As an added feature, He bears a strong resemblance to the former dictator of Iraq, Saddam Hussein.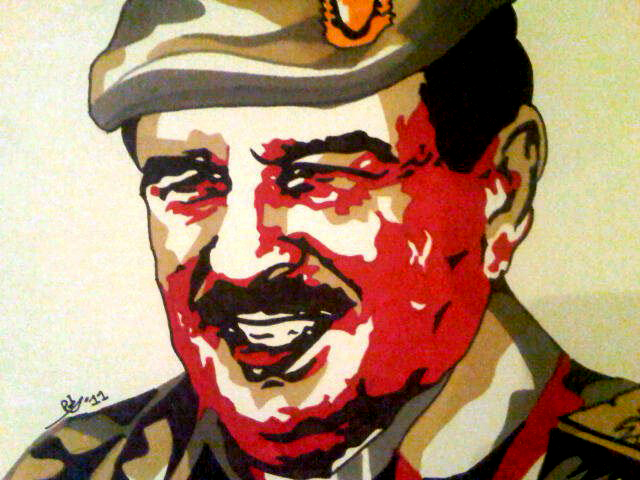 Last night, MP Jeremy Corbyn said: 'There's something deeply ironic in renaming a hall that was in memory of soldiers who died in a tragic battle in the First World War in honour of a king who is routinely committing human rights abuses, including the shooting of demonstrators. I'm appalled.

'

We should not be accepting money from such people. It's simply wrong. They are in effect trying to buy our silence.'

And MP Andy Slaughter, Labour's chairman of the Democracy In Bahrain all-party parliamentary group, said: 'To change the name of something which commemorates a very tragic episode in British military history and an example of courage and heroism of British soldiers  simply because they're getting a sum of money from a rather dubious source is appalling.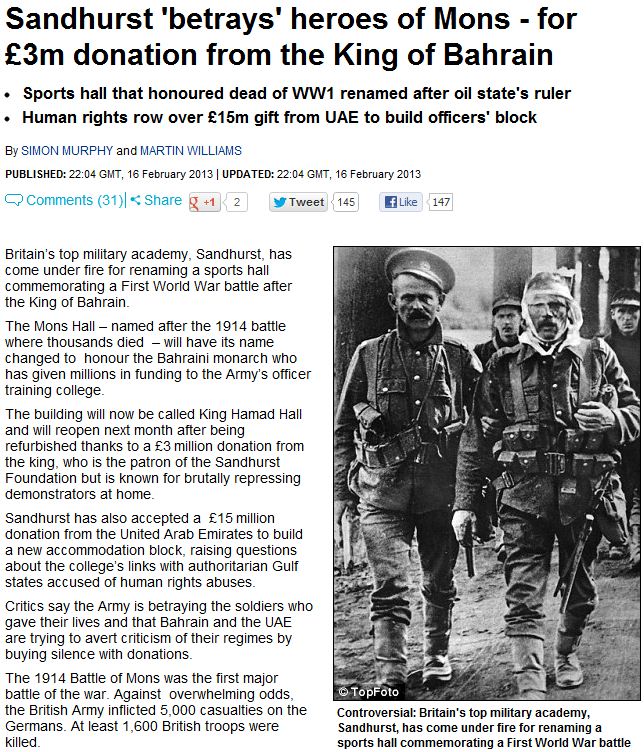 Read more: H/T: Fjordman