And may he prove victorious.
Defenders of free speech and pluralistic liberal democracy have been defamed long enough by the media who think that they have carte blanch rights to besmirch us. Enough is enough. Lars' life was not the only thing nearly assassinated, his character and good name has been a target as well.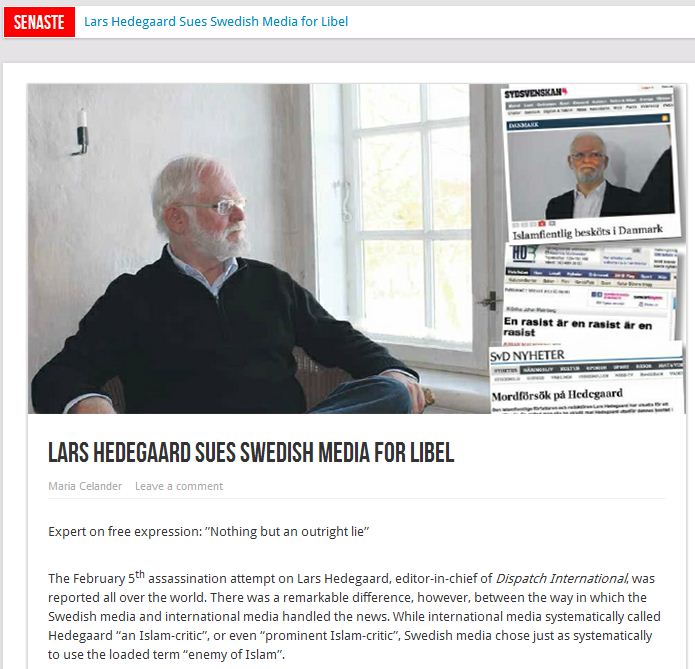 Several Swedish newspapers also chose to publish various versions of the story from Swedish national news agency TT, which contained this wording:
"Lars Hedegaard, once convicted for racism, has been subject to an assassination attempt. An unknown man reportedly shot at Hedegaard outside his Copenhagen home.
"The author Hedegaard is one of the few Danes who is a certified racist, as he some years ago was fined by a High Court for having stated in a blog interview that Muslim fathers rape their children. He was later acquitted by the Supreme Court."
The truth is that no conviction of Lars Hedegaard was upheld. The charges under to the Danish "racism clause" were rejected without dissent by the Supreme Court, which thus invalidated the High Court conviction.
"Writing in this way as if the conviction were final is nothing but an outright lie. The only existing conviction is an acquittal," states the journalist and expert on freedom of press Nils Funcke.