The jihadis are doing what the West should have done ages ago.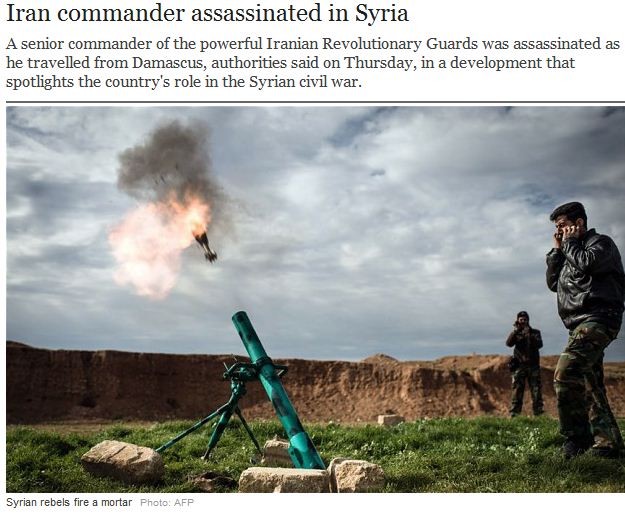 By Ruth Sherlock, Beirut 9:31PM GMT 14 Feb 2013
General Hassan Shateri was killed on Tuesday in an ambush on the way from Damascus towards the Lebanese capital, the Iranian authorities said. They blamed the attack on Israel.
Gen Shateri was also in charge of the Iranian of the Iranian Committee for the Reconstruction of Lebanon, set up after the devastating war in 2006 between Israel and the Iran supported Shiite Hezbollah militia.
He died "at the hands of Zionist regime mercenaries and backers," the force's spokesman, Ramezan Sherif, said in the statement.
The circumstances of his death and the purpose of his visit in Syria were still murky yesterday. The Lebanese newspaper As-Safir claimed Mr Shater had been "in Aleppo, to study projects to reconstruct the city"; a claim that was rejected as "laughable" by opposition figures in the city that is currently in the grip of full-scale war.
Last month, US Ambassador to Syria Robert Ford accused Iran of fighting alongside Syrian president Bashar al-Assad against the Sunni-majority insurgency. "They are sending arms, they are sending other kinds of experts, and in fact we know that they are sending Iran Revolutionary Guard members," said Mr Ford.