And no folks, this is not an anomaly.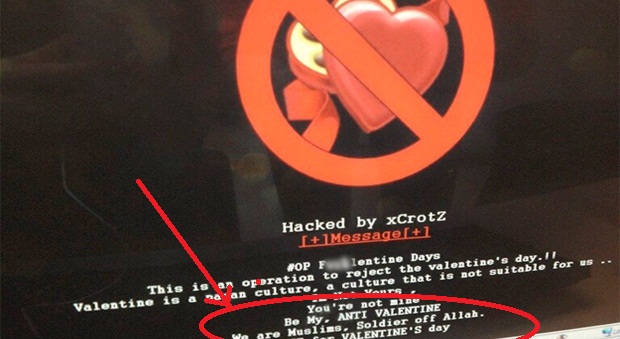 H/T: Vladdie me boy via: Blazing Cat Fur:
Ottawa Catholic School Board hacked by anti-cupid
Published Wednesday, Feb. 13, 2013 12:07PM EST
People visiting the Ottawa Catholic School Board's website, this morning, got an unromantic eyeful.
The website was hacked by someone using the name xCrotz.
The page shows a crossed-out Valentine's gift and a rant against the romantic day.
The school board took down the website shortly after saying it was down for maintenance.