Ronald Reagan is smiling.
That is exactly the case, but not only Rove, the rest of the RINOS as well.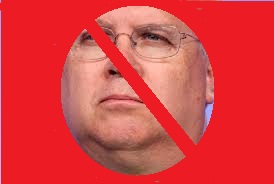 "Karl Rove is bad news for the Republican Party."
Breitbart.com: With those words Donald Trump officially joined the ongoing battle for the heart and soul of the Republican Party by aligning himself as a defender of the tea party and a merciless critic of Karl Rove and his new, controversial initiative known as the "Conservative Victory Project."
Trump's fiery appearance on The Mark Levin Show signaled an escalation in the very public argument that has played out over the past ten days between divergent factions of the GOP.