German politicians with spines spotted.
Spreading fear among any society is the bread and butter of totalitarian terrorists.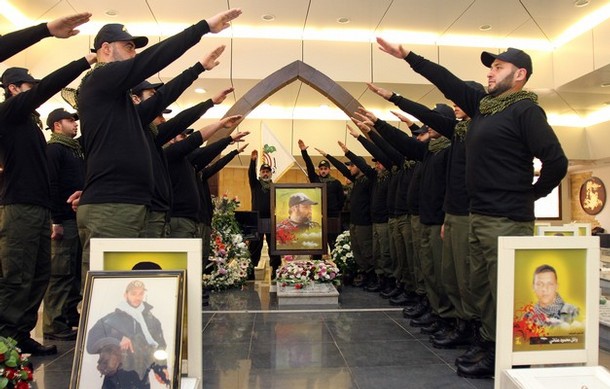 Of course Hezbollah qualifies as a terrorist organization, you have to invert morality and detest common sense to come to any other conclusion.
German politicians urge EU to blacklist Hezbollah
02/13/2013 03:44
Mideast specialist says Lebanese organization "qualifies" to be designated a terrorist entity on all accounts.
The European Parliament building in Strasbourg Photo: REUTERS/Vincent Kessler
BERLIN – After Bulgaria's interior minister said last week that Hezbollah operatives were involved in last year's deadly terror attack on the European country's soil, a number of German politicians have called for a ban of the Lebanese terrorist group.
The July bombing of an Israeli tour bus in Burgas caused the deaths of five passengers and their Bulgarian bus driver. Over 30 Israelis sustained injuries.
"Hezbollah belongs on the EU terror list," said Elmar Brok of the conservative Christian Democratic Union and chairman of the European parliament's foreign affairs committee. He was quoted in the Hamburger Abendblatt paper, along with leading German expert on terrorism Dr. Guido Steinberg.
Steinberg, a Mideast specialist with the Berlin-based Foundation for Science and Politics, said that based on the EU preconditions for designating a body a terrorist entity, "Hezbollah qualifies on all accounts."
The legal standard for including an entity on the EU terror list states that whoever carries out a terror attack on the life or well-being of a person or causes considerable damage to a private institution can be outlawed within the EU.
France, Italy, Cyprus, Malta, Sweden and German Chancellor Angela Merkel's administration have resisted labeling Hezbollah a terror group.
In a statement to The Jerusalem Post, Philipp Missfelder, a member of the Bundestag and spokesman on foreign affairs for the CDU/CSU parliamentary group, said, "Terrorism is part of the core of Hezbollah's strategy.