Staying true to form.
Talk about a "fifth column". These are the people that should be watched like hawks. An active cell of jihadi sympathizers openly advocating for a convicted terrorist. As Scottish Infidel commented to me earlier, "I haven't seen this anywhere". This post is helping to correct that situation. Spread this far and wide throughout all your social media sites.
H/T: Scottish Infidel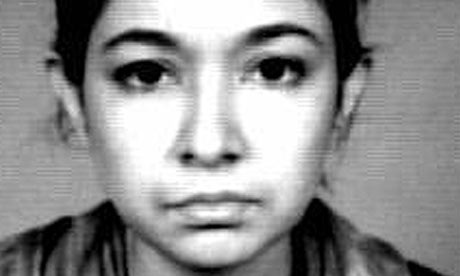 MOSQUE TERROR DOC FUNDRAISER
BRITAIN's biggest mosque is under investigation after it scheduled a fundraising event for a convicted would-be killer.
A rally is being staged in support of Aafia Siddiqui, inset, who is serving 86 years for the attempted murders of US soldiers and FBI agents in Afghanistan five years ago.
Siddiqui, a US-trained doctor, was one of America's most wanted terror suspects.
The event, put on by the Justice for Aafia Coalition, will be at the East London Mosque in Whitechapel on February 23
It will include speeches from Islamic extremists including Shakeel Begg, who was recorded in 2006 urging British students to "wage jihad in Palestine".
Last night, the Charity Commission said it had started a probe into the mosque which is a registered charity.
The commission has not yet launched a full investigation, but is looking into the issue.
A spokeswoman said: "We are assessing concerns raised regarding the hosting of a fundraising event.
"We will look to see what, if any, regulatory concerns there are for the Charity Commission."