Well, Carson assumed the president had a brain.
For the Democrats, any criticism of the Chicago Jesus is deemed not appropriate, and any Black American deemed straying from Leftist orthodoxy, has to be taught a lesson.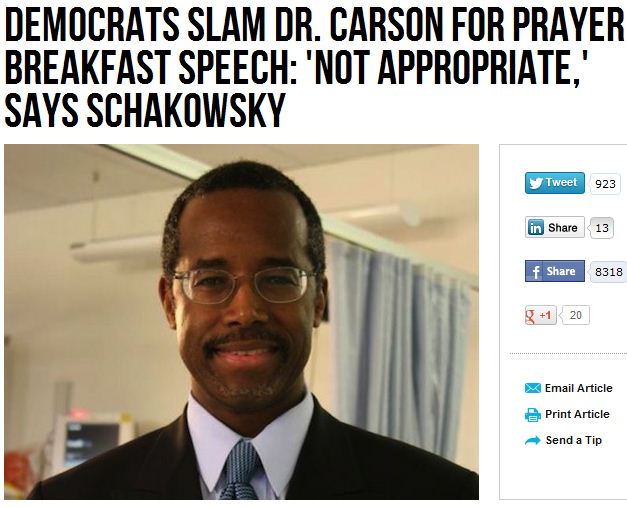 Dr. Ben Carson thrilled the nation with his plain talk about political correctness, tax reform, and health insurance at the National Prayer Breakfast on Feb. 7. President Barack Obama, seated a few feet away, did not seem impressed–and neither were Democrats such as Rep. Jan Schakowsky (D-IL), who slammed Dr. Carson's remarks as "not appropriate" on CNN's State of the Union with Candy Crowley Sunday morning.