The jihad continues however.
The North will never leave the South alone until its convinced by the newly independent South-Sudan state, that they'll be crushed, overwhelmingly, if they try anything against them. Brute power is the only thing that they understand.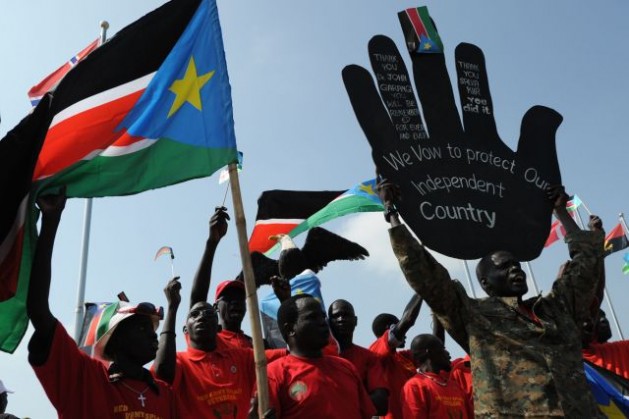 New fighting in borderland between Sudan and South Sudan
Reuters – 6 hrs ago
JUBA/KHARTOUM (Reuters) – At least 24 people have been killed in fresh fighting in the volatile borderland between Sudan and South Sudan, the southern army and rebels said on Saturday.
South Sudan's army spokesman Philip Aguer said his troops killed seven fighters from a militia supported by Khartoum which had crossed the poorly-defined border.
The South's army captured a Sudanese army truck used by the fighters during the skirmish in Obed in Upper Nile state in the northeast of the country, Aguer said.
Sudan's army spokesman Al-Sawarmi Khalid could not be reached on his mobile phone.