Dr.Manfred Gerstenfeld on religious roles in the recent Israeli elections.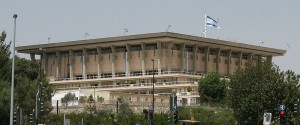 RELIGION: A MAJOR ISRAELI ELECTION THEME
Manfred Gerstenfeld

The fragmentation of the Israel election campaign debate – which lacked a central theme – obscures much of what transpired there When one tries to classify what the key campaign developments were, one sees that some are obvious, while others remain obscure.
A determinant factor of the campaign was the decision of The Likud and Israel is Our Home to run jointly. This assured that there would be no contest that their list would be the largest. One may understand what motivated Israel is our Home Leader, then-Foreign Minister Avigdor Lieberman to support this move. His second place on the list opened a window on being the leader of a large party in the future. That gamble could be worthwhile, even if a few seats were lost.
What motivated Likud leader Binyamin Netanyahu to take this step remains however, not as clear. Did he believe Republican Guru Arthur Finkelstein –that the joint list would get more seats than the 42 they held in the outgoing 18th Knesset, even though this went against all past election experiences? Was his main concern that a left-of-center mega party would be established which would threaten the Likud's position as the largest party and thus his Prime Ministership? Will we ever really know what his thoughts were?
On the other hand, a subject largely ignored by analysts is the important role religion played in this campaign. Many disparate elements led to this aspect being obscured. Yet it continues as a central theme in the coalition negotiations. Most non-religious Jewish parties placed religious candidates in eligible positions on their list. This was true not only for the Likud and Israel is our Home, but also for Yair Lapid's There is a Future and Tsipi Livni's Movement. At least 38 religious MK's were elected, far exceeding their number in any previous election.1
The campaign did not address ideological issues very much. One of the few which got prolonged attention was the call for equality in the burden of military or civil service for the ultra-religious sector. Several parties and in particular, There is a Future, campaigned making military or civil service for the ultra-religious an important issue. New and far-reaching legislation concerning this service was one of the party's main demands in the first post-election coalition discussions between Netanyahu and Lapid.2 Livni also mentioned equality of the burden as one of her conditions for joining the government.3
An important election result was the re-emergence of the national religious sector as a force in Israeli politics. It had been increasingly marginalized in the last elections. The Jewish Home obtained twelve seats, as many as the national religious parties ever had in the past. The party attracted many secular voters as well and has a relatively young electorate.4 Its new young leader Naftali Bennett played a central role in the campaign and quickly became a nationally known figure. An innovation was that The Jewish Home placed a female and non-religious candidate high on its list. For Bennett and his party, a more equal sharing of the army burden is also an important issue.5
From poll results, the ultra-religious Shas party realized that the Jewish Home could become not only a major competitor, but might even replace it as the largest religious party. Shas then started to attack it on several occasions, which included defamatory remarks on its religious observance. Its spiritual mentor former Chief Rabbi Rabbi Ovadia Yosef asked, "These are religious people?" He remarked, "They have come to uproot the Torah. Whoever votes for them denies the Torah. This is a Jewish home? It's a Jewish home for the gentiles." The rabbi added that it was forbidden to vote for them.6
One of several issues where Bennett raised the ire of Shas leaders was his critique of the corruption of the religious establishment, in which their adherents play a major role. Another one was his desire to find a solution for the conversion process.7 Now a contest between the two parties for control of the Chief Rabbinate is likely.
The Shas dissenter MK Rabbi Haim Amsalem's failed attempt to enter the Knesset with a new party Complete Israel, also brought religious issues into the debate. He said that Shas leaders were not serving the interests of their voters, while in their lands of origin had always been moderates. Amsalem added that only a few excellent students should be allowed to devote all their time to Jewish learning, while all others should serve in the army.
He added that Israelis have much to learn from the extinct Jewish communities in North Africa. The rabbis there, Amsalem said, were intelligent enough to accept all Jews in their Orthodox communities, no matter their level of religious practice.8 After huge attacks by Shas, his call for traditional moderation was not heard by many in the public and his list did not pass the threshold.
Footnotes