This time opium and jihad for Jens?
H/T: Fjordman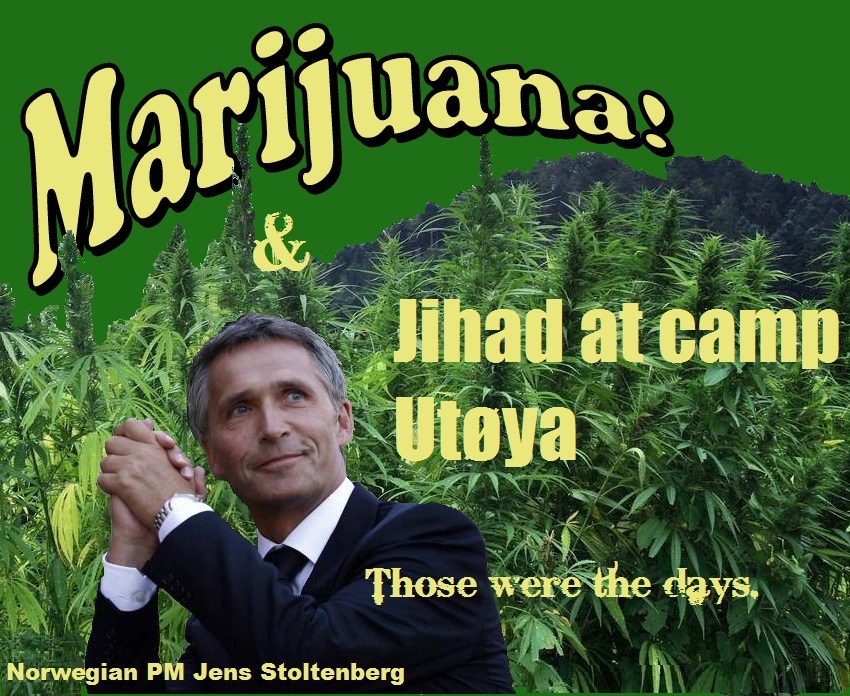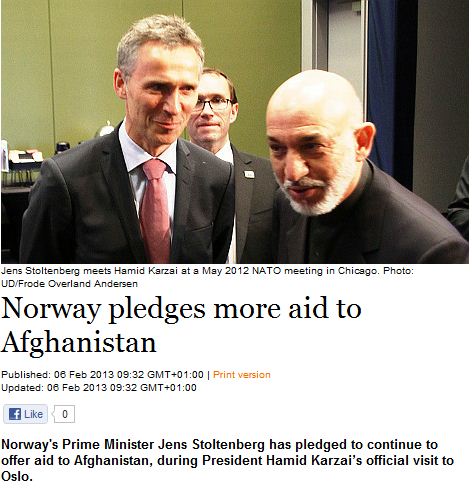 Stoltenberg said Norway would offer annual aid of 750 million kroner ($137 million) to the war-torn country which is one of the poorest and most corrupt in the world.
He said that the aid agreement — which formalizes previously made pledges – would depend on Afghan authorities' commitment to "good governance, the rule of law, human rights, transparency and democracy."
"We have zero tolerance for corruption," he stressed, noting that Oslo had suspended development aid in the past when funds had been misappropriated.
According to graft watchdog Transparency International, Afghanistan, which is the second-biggest recipient of Norwegian aid, is ranked as one of the most corruption-riddled countries in the world alongside North Korea and Somalia.