Gruesome
Yes there are crimes of passion the world over, but a brutal murder such as this has deeper underpinnings. According to Swiss "justice", he's expected to receive no more than 7.5 years in prison.
H/T: Vlad
He appears to have murdered his wife stabbing her 29 times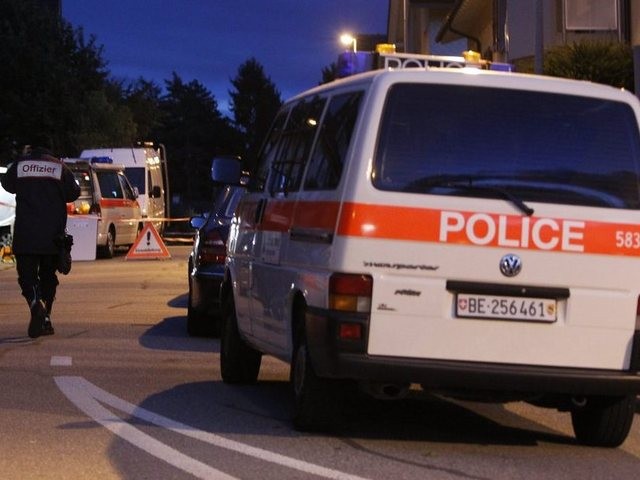 Hebdo.ch: In april 2011, the accused appeared in front of the regional tribunal of Jura Bernois Seeland A Bienne. The accused must respond to accusations of murder leading to assassination. The crime was committed in Bienne at the home of the victim that was living separately from the accused, a Moroccan immigrant.
A conjugal conflict is the origin of the drama that most likely took place in the presence of the child of the couple, a 3 year old girl. The man called the police and showed no resistance during his arrest.
The prosecutor, Cindy Maeder, has demanded a sentence that includes 12 years of imprisonment. During his hearing the attorney from the public ministry estimated that the accused had not committed an assassination but a murder. She estimates that this gesture had not been premeditated.
In front of the tribunal, the accused explained that two elements were the origins of his gesture. First, the fact that his wife had made it seem that he would lose his authorization to stay in Switzerland in case of divorce. Also, the announcement that she had found somebody that was supporting her financially, from which he deduced that she had a lover.
The weapon used for the crime, a kitchen knife of 18 cm's long, (7.1″) was found at the crime scene. the accused admitted to these facts and faces an anticipated execution of his sentence, (if he gets only 4 years he will be free 2 years from now) his defence lawyer traded 'passionate murder' specifying that his client was under pressure by the victim until he exploded.
He has requested that the sentence does not exceed 4 years of custody. If the five judges of the tribunal have to maintain the murder charge, he expects that the sentence be limited to no more than 7 and 1/2 years of imprisonment. The verdict is expected Thursday Morning.
Translation by Bear