Multiple suicide bombers attacked a police station in Kirkuk, a northern city in Iraq.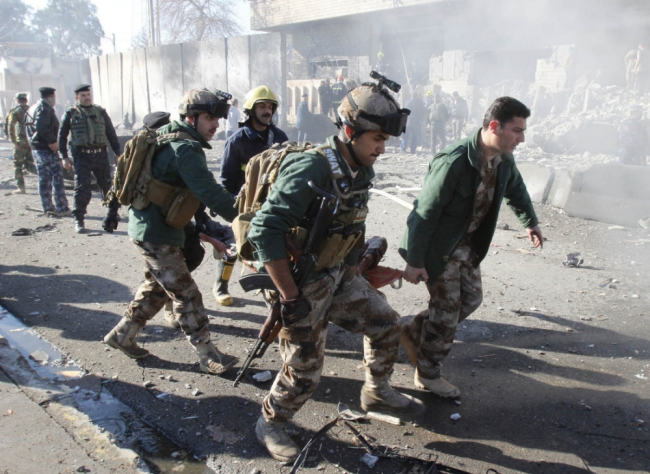 Iraq suicide bomber and gunmen kill 33 in Kirkuk police HQ attack
A suicide bomber and gunmen disguised as police officers and carrying AK47s killed at least 33 people in Iraq's Kirkuk on Sunday as they stormed a police headquarters.
It was the third major attack in several weeks in or near the northern city.
A police official said: 'A suicide bomber driving a car packed with explosives hit the entrance of the headquarters and after the blast gunmen in explosive vests attacked with AK47s and grenades, but the guards killed them'.
The huge car bomb blast tore into the police directorate's concrete facade, destroyed cars outside, and left bodies under rubble at nearby government offices. Police said there were at least two gunmen.
Kirkuk is a mixed area of Arabs, Kurds and Turkmen, and is at the centre of a dispute over oil and land between Baghdad's central government and the autonomous Kurdistan region.