Quite a legacy!
What did he know and when did he know it?!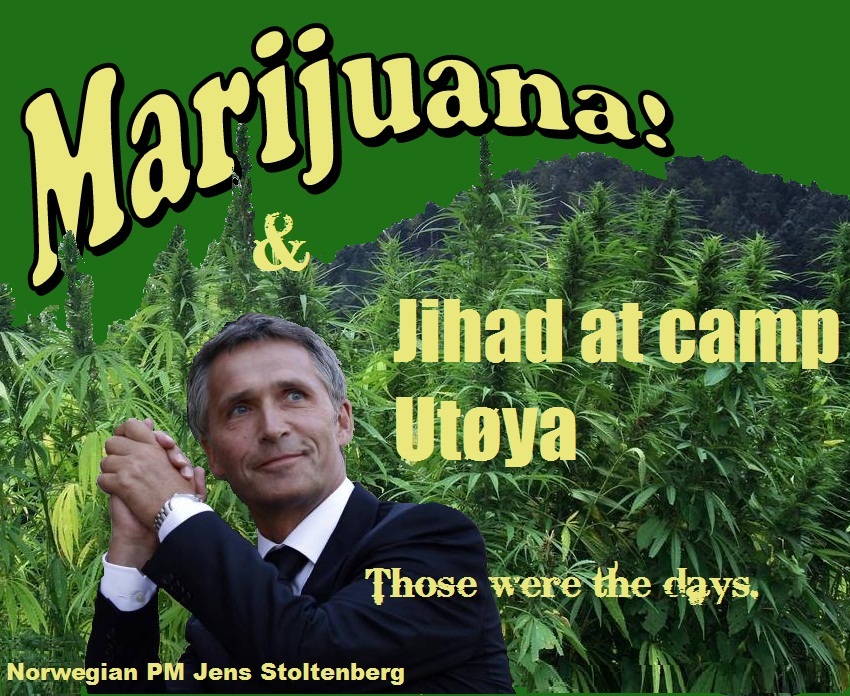 The UAF is the Norwegian Workers Youth League, a political youth party for the Norwegian Labour party. The TT learns from the Norwegian NIJ blog that the present Prime Minister of Norway, Jens Stoltenberg, was the UAF leader at the Utøya camp where invited Palestinian terrorists of the PFLP were smoking pot and offering drugs to minors. I added it to this interview by Dr.Manfred Gerstenfeld of Ivar Fjeld.
"At that time, Jens Stoltenberg, the current Norwegian Prime Minister was head of AUF. He must have been aware that Palestinian 'guests' were smoking pot on the island, and offering drugs to 14-15 year old Labor Youth members. In my 2006 book From Atheism to Christian Faith, I mentioned this drug scandal. I gave a copy of my book to Stoltenberg. He sent me a hand written thank you card back.  I am not sure whether he ever read the book or not.