Only 19 Republicans voted no, and no Democrats.
As Mark Levin notes on his radio broadcast, "Tea Party Senators and other Republicans were there to vote for the Rand Paul amendment, but hardly anyone else. Barak Obama is a Muslim Brotherhood sympathizer."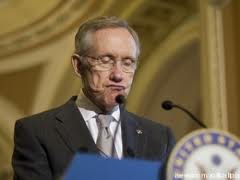 Senate Votes on Paul Amendment to Prevent Sale of F-16s to Egypt
Jan 31, 2013
WASHINGTON, D.C. – The U.S. Senate today voted on a series of amendments to H.R.325, the debt limit bill. Included in the amendment votes was one introduced by Sen. Rand Paul that would prohibit the U.S. government from selling F-16 military aircraft, M1 tanks, and similar military weapons to the Egyptian government. The amendment failed, 79-19.
Prior to the vote, Sen. Paul took to the Senate floor to discuss his amendment. Below is video and transcript of his speech.