My how times change.
Vilified as 'racists', the SD party has had to endure smears and slurs at the hands of a monopoly media, and their politicians and members intimidated and victimized, and it didn't work, the people saw through it all. Mass immigration to a welfare state is a suicidal policy from the git-go.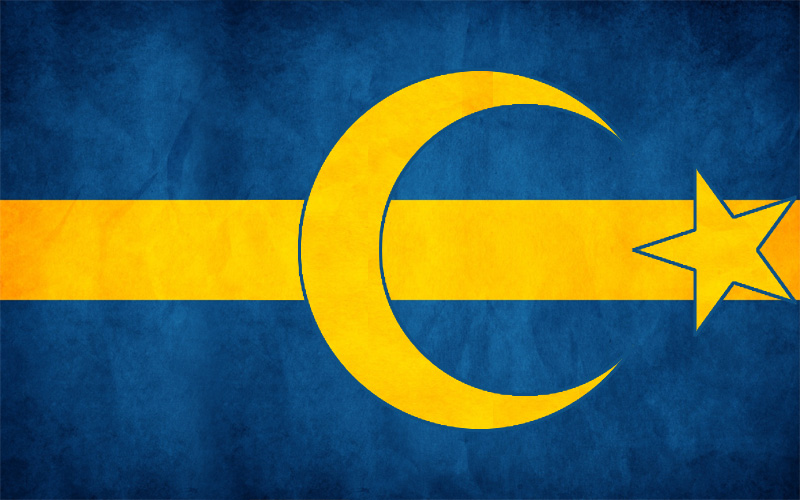 Stenberg added, however, that the Sweden Democrats' recent rise in opinion polls likely has a connection to Swedes' concerns about immigration.
Poll highlights Swedes' immigration concerns
Published: 31 Jan 13 17:34 CET |
Immigration is growing in importance to Swedish voters, according to a new study that revealed most voters think the far-right Sweden Democrats are the party with the best immigration policies.
Last year, immigration ranked eleventh among the most important issues for Swedish voters.
But the results of a new survey published on Thursday by polling firm Novusreveal that immigration is now the sixth most important political issue in the eyes of voters.
The poll allowed respondents to mark several policy areas as "the most important" and 43 percent indicated that immigration is the most important issue.
Healthcare, schools, and education topped the list, with roughly 70 percent of voters marking those issues as most important.
The poll also found that the highest percentage of Swedish voters, 20 percent, believe the anti-immigration Sweden Democrats have the best immigration policy.
Last year, 11 percent thought the party had the best immigration policy, while 14 percent thought the Social Democrats were best equipped to handle the issue, the same figure the party received in this year's Novus poll.
Meanwhile, 39 percent of respondents said they couldn't answer the question.
The survey was carried out from January 10th to 16th and consisted of interviews with 1,000 people randomly selected people aged 18 to 79.
"The numbers show that immigration has become more important at the same time as other issues, such as law and order, have become less important," Novus CEO Torbjörn Sjöström told the TT news agency.
"That the Sweden Democrats are seen as having the best policy is a failure for the other parties."
Overall, the Social Democrats were seen as being best in 13 policy areas, the most among Sweden's political parties.