Israel will respond, the bleak alternatives are not an option.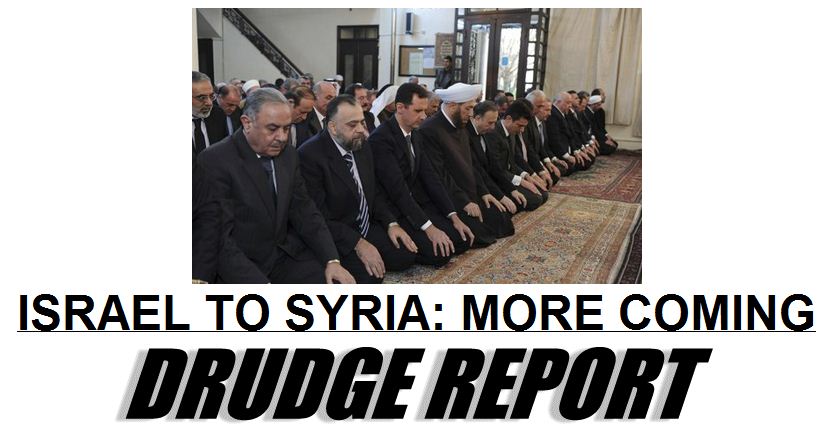 ISRAEL MAY FEEL NEED TO STRIKE SYRIA AGAIN
BY JOSEF FEDERMAN AND ZEINA KARAM
ASSOCIATED PRESS
BEIRUT (AP) — An Israeli air attack staged in Syria this week may be a sign of things to come.
Israeli military officials appear to have concluded that the risks of attacking Syria are worth taking when compared to the dangers of allowing sophisticated weapons to reach Hezbollah guerrillas in neighboring Lebanon.
With Syrian President Bashar Assad's grip on power weakening, Israeli officials fear he could soon lose control over his substantial arsenal of chemical and advanced weapons, which could slip into the hands of Hezbollah or other hostile groups. These concerns, combined with Hezbollah's own domestic problems, mean further military action could be likely.
Tzachi Hanegbi, an incoming lawmaker in Prime Minister Benjamin Netanyahu's Likud Party and a former chairman of parliament's influential foreign affairs and defense committee, signaled Thursday that Israel could be compelled to act on its own. While Israel's preference is for Western powers to gain control over Syria's arms stockpile, he said there are no signs of that happening.
"Israel finds itself, like it has many times in the past, facing a dilemma that only it knows how to respond to. And it could well be that we will reach a stage where we will have to make decisions," Hanegbi told Israel's Army Radio Thursday. Hanegbi, like other Israeli officials, would not confirm Israeli involvement in the airstrike.