And these are the supposed "moderates" in contrast to Hamas.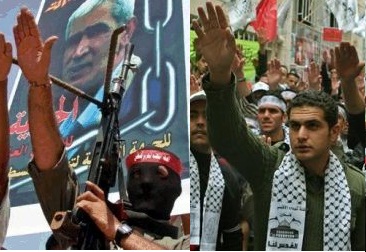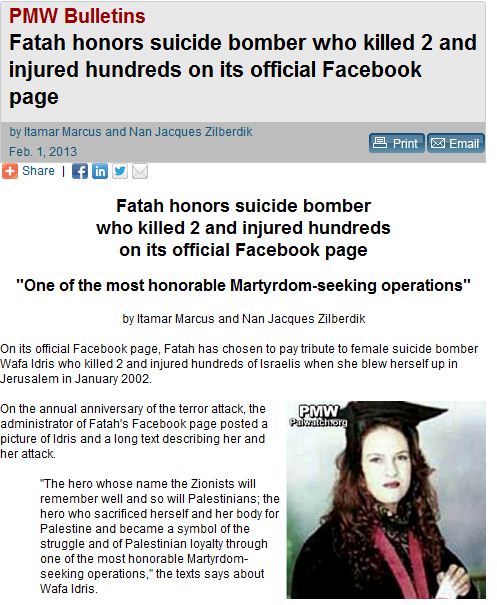 Referring to Wafa as "the beautiful flower who, through her Martyrdom-seeking operation, turned upside down Israeli security considerations that had focused on observing young Palestinian men only," and mentioning that "the name of Wafa Idris is still a lesson that terrifies the Jews," the text goes on to describe how "at least 2,000 Palestinians participated in the symbolic funeral" this month, "marched for Wafa Idris behind an empty wooden coffin" "draped in the Palestinian flag," and "called 'Wafa is a hero' while armed men fired in the air to salute Wafa."
The text quotes Idris as having said to her friends before the bombing: "I will do a deed that will make you proud," and her mother as saying at the symbolic funeral that "she is proud of her daughter, and hopes that more girls will follow in her footsteps."
In addition to being PA Chairman, Mahmoud Abbas is also Chairman of Fatah.
PMW has documented how Fatah uses its Facebook page to glorify terror and incite hatred toward Israel.