Remember when Obama promised Russian PM Medvedev "more flexibility" on the nuclear arms issues? Well now he thinks he has it, and Russia is licking its chops.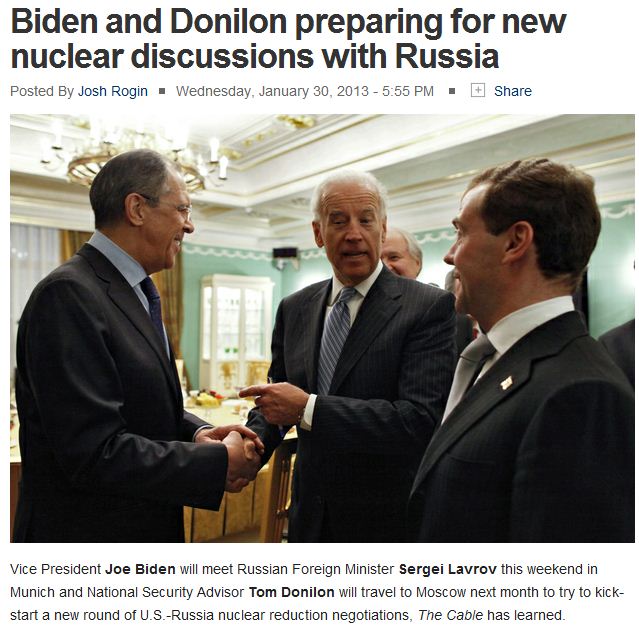 […]
At their meeting last March on the sidelines of the Nuclear Security Summit in South Korea, President Barack Obama was caught on a hot mic telling then PresidentDmitry Medvedev that after the November 2012 election he would have more "flexibility," a comment many interpreted to mean Obama would be able to sidestep potential political opposition to changes he wanted to make to America's nuclear posture and missile defense plans.
In an interview last week in Davos with CNN's Fareed Zakaria, Medvedev explained that Obama was signaling he would have more negotiating power on these subjects, but said that the two countries were still quite far apart.
"Any U.S. president during his second term can take a stronger position and act in a more decisive manner, and that is exactly what Barack meant," Medvedev said. "But if we talk about the subject itself, it is extremely difficult, and so far we don't see any flexibility. There are no easy solutions in terms of anti-missile defense. There is no flexibility. We have not changed our previous positions. The U.S. has one opinion, and the Russian Federation, unfortunately, has a different opinion. These positions are not getting any closer."