She never spares her mouth from enveloping her shoes.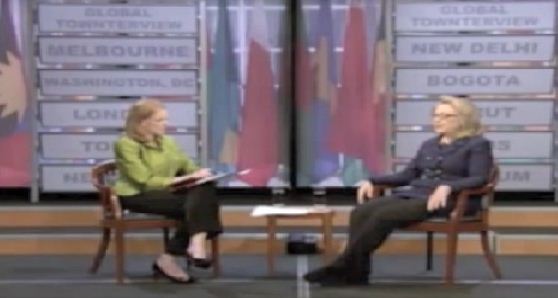 One of the definitions of terrorism, is politically inspired violence, so is she saying that Hamas is not involved in terrorism because "it's not interested in politics"? Also, fundamentalist Islam (basic Islam 101) is 100% political, just read up on the sharia.   What a complete moron.
CLINTON: 'GREAT HOPE' TO ONE DAY WORK WITH TERRORIST GROUP HAMAS
NOTE: Hey stupid, how do you hope to do business with this?