To keep chemical weapons from falling into the hands of jihadis, all options are on the table.
This is one of the serious problems facing Israel early on, as the West lauded the supposed "Arab Spring", the chance of the jihadists getting their hands on chemical/biological  weapon stockpiles. Talk about a game changer.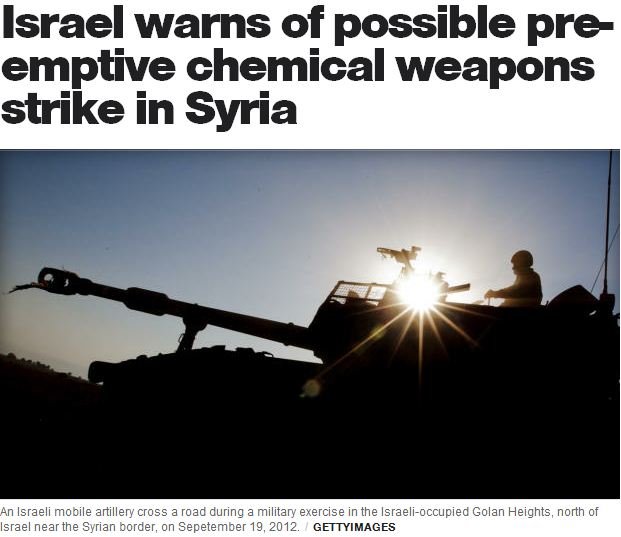 Israel could launch a pre-emptive strike to stop Syria's chemical weapons from reaching Lebanon's Hezbollah or al Qaeda inspired groups, officials said Sunday.
The warning came as the military moved a rocket defense system to a main northern city, and Israel's premier warned of dangers from both Syria and Iran.
Israel has long expressed concerns that Syrian President Bashar Assad, clinging to power during a 22-month civil war, could lose control over his chemical weapons.
Vice Prime Minister Silvan Shalom said Sunday that Israel's top security officials held a special meeting last week to discuss Syria's chemical weapons arsenal. The fact of the meeting, held the morning after a national election, had not been made public before.