Gun control only serves the criminals (and pandering politicians who are surrounding by armed guards).
FORMER 'BRAIN DEAD LIBERAL' FILMMAKER PENS SCATHING COLUMN ON GUN CONTROL: 'A POLITICAL APPEAL TO THE IGNORANT'
[…]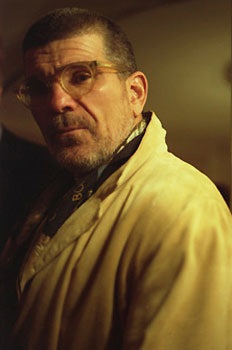 The police do not exist to protect the individual. They exist to cordon off the crime scene and attempt to apprehend the criminal. We individuals are guaranteed by the Constitution the right to self-defense. This right is not the Government's to "award" us. They have never been granted it.
The so-called assault weapons ban is a hoax. It is a political appeal to the ignorant…
Will increased cosmetic measures make anyone safer? They, like all efforts at disarmament, will put the citizenry more at risk. Disarmament rests on the assumption that all people are good, and, basically, want the same things.
But if all people were basically good, why would we, increasingly, pass more and more elaborate laws?
The individual is not only best qualified to provide his own personal defense, he is the onlyone qualified to do so: and his right to do so is guaranteed by the Constitution.
President Obama seems to understand the Constitution as a "set of suggestions." I cannot endorse his performance in office, but he wins my respect for taking those steps he deems necessary to ensure the safety of his family. Why would he want to prohibit me from doing the same?