This has become so common place that it barely raises an eyebrow anymore, plied with alcohol and cannabis, the  two underage girls were easy marks for the rape gang.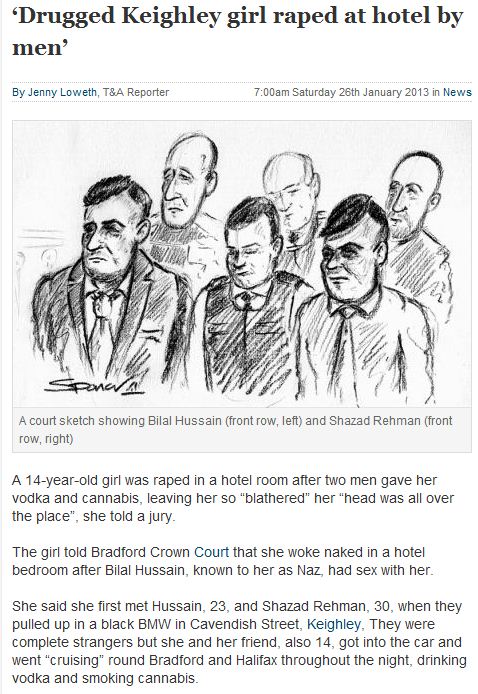 The girl told the jury yesterday she believes a powder put in her drink by the men was a "date rape" drug.
She says the girls were taken through the back door of a hotel. She was very drunk and could not remember what happened.
It is alleged that both men raped her in a hotel bedroom that night. The teenager told the court: "I did not have a clue what was going on." She said she had sex with Naz three times while seeing him, once with her consent.
Rehman, of no fixed address, and Hussain, of Neville Road Avenue, Leeds, are accused of pursuing teenage girls in 2010 and 2011, mainly in the Keighley area.