Clearly the Gulf oil states need to be deprived of  their oil dividends, their funding of the jihad has to come to an end.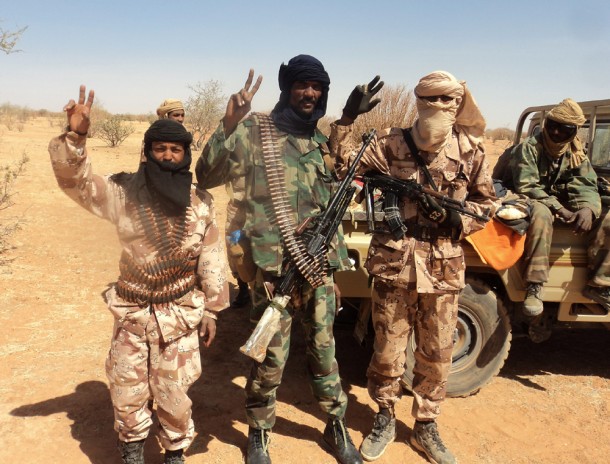 Mali: analyst, Qatar is funding Islamists
Objective is supporting Doha's influence in region
25 JANUARY, 14:48
(By Alma Safira) (ANSAmed) – DOHA, JANUARY 25 – Qatar supports Mali's Islamists as it believes the movement is potentially key in the country's governance, according to Michael Stephens, a researcher at the Royal United Services Institute for Defence and Security Studies in Qatar cited by Doha News. 'The main motivation behind Qatar's support of Mali's Islamists is to ensure its business and the growth of its influence in the Arab and Islamic world', noted the analyst. The level of involvement of Qatar in the activities of Islamist rebels in Mali will soon emerge together with the truth on who is giving them weapons, noted the expert. Qatar denies such allegations but, if evidence proved the contrary, an end of diplomatic relations with France would be a battle which Qatar cannot expect to win, according to Stevens.
The scenario in Mali is for the country to split with a North held by Islamists indebted to Qatar and a South supported by western countries. Such a situation, according to Stevens, is part of Qatar's long-term vision as the country aims to improve bilateral relations with Mali and expand its influence in the Sahel area which is rich with hydrocarbons and precious metal reserves.
'The official version is that Qatar is funding for humanitarian reasons, through non-profit organizations, the areas controlled by rebels but France believes that Qatar is supporting rebels tied to Al Qaeda who are trying to seize power in Mali in order to use the country as a jihadist platform from which to launch a global initiative. The truth is nobody knows how deep relations are between Qatar and the rebels', wrote Stevens in the article published by Doha News.