Wipe these bastards up.
Reduce them to rubble. As distressful as  it is, these reprobates need to be done away with in large fashion.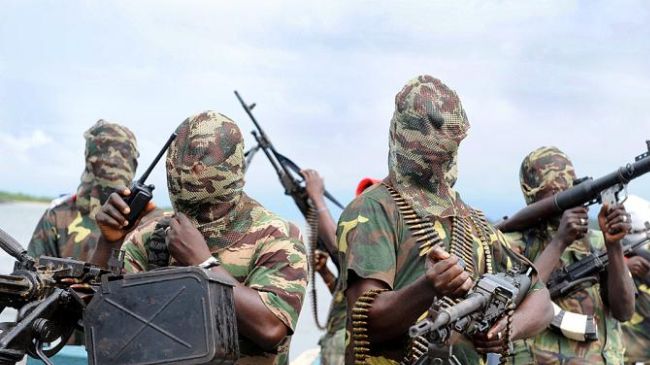 Nigerian militants suspected of Maiduguri beheadings
Suspected militant Islamists have beheaded five people in Nigeria's north-eastern city of Maiduguri, a resident has told the BBC.
The men were attacked during raids on three homes overnight, he said in an account confirmed by a local reporter.
However, the military told the BBC only three people had been killed.
At least 23 others have been killed in separate attacks in the north this week blamed on militants wanting to impose Islamic law on Nigeria.
The insurgency was launched by Boko Haram in Maiduguri in 2009, but a second militant group, Ansaru, emerged last year.
Last month, suspected militants slit the throats of at least 15 Christians near Maiduguri.
In the latest attack, the assailants first beheaded a father and son at their home, before beheading two other men at their residence and a fifth person at another house in Maiduguri, said a resident, who spoke to the BBC Hausa service on condition of anonymity.