Turkey is ranked only 'partly free'
Actually, every single Muslim state deserves a 'not free' designation. If you're not able to freely speak your mind on any given corner in any city of that society with the state backing that right, your society is not 'free', it's in the grips of either a tyrannical majority or minority.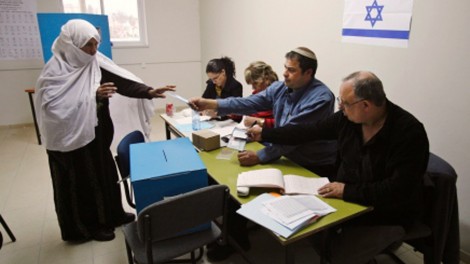 Freedom House ranks Israel as region's only 'free' state
US-based watchdog's report says that while in recent years controversies have surrounded proposed laws that threatened freedom of expression, in most cases they gave been quashed by gov't, Knesset or Supreme Court.
Israel is the Middle East's only "free" state, the US-based Freedom House wrote in its annual report last week, a ranking in stark contrast to claims by the country's critics – both domestic and international – who argue that the Jewish state's democratic values are steadily eroding "Israel remains the region's only free country," read the report, called Freedom in the World 2013, released just days before Israel goes to the polls.
"In recent years, controversies have surrounded proposed laws that threatened freedom of expression and the rights of civil society organizations," the report read.
"In most cases, however, these measures have either been quashed by the government or parliament, or struck down by the Supreme Court. Israeli politics have also been roiled by an escalating controversy over the role of ultra-Orthodox Jews and their positions on issues such as military service and gender equality."
Israel's ranking is completely dissimilar to that given the West Bank and Gaza – one under Palestinian Authority control and the other under Hamas rule – which are both classified as "not free."
Likewise, the report found, Israel is surrounded by countries where freedom is not exactly the watchword.
The report, which ranks the world's countries by political rights and civil liberties, characterized Jordan and Syria as "not free," and Egypt and Lebanon as "partly free."
Of the "worst of the worst" countries, the nine countries given the absolute worst ratings in the world, two were in the region: Saudi Arabia and Syria. Sudan was also rated in the bottom nine.
Algeria, Bahrain, Iraq, Iran, Oman, Qatar, the United Arab Emirates and Yemen all also received the "not free" ranking, and Tunisia, Kuwait, Libya and Morocco were defined as "partly free."
Interestingly, while Turkish Prime Minister Recep Tayyip Erdogan consistently slams Israel for alleged human rights violations, his country earned only a "partly free" ranking from Freedom House.