Here is Dr.Gerstenfeld's latest article on the Israeli elections – three more days to wait for the voting and the results.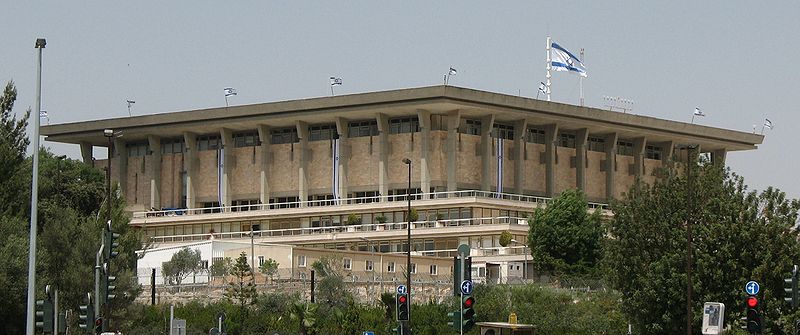 ELECTION CAMPAIGN FINAL: BUDGET DEFICIT AND OBAMA'S CRITICISM
By Dr.Manfred Gerstenfeld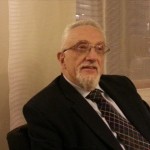 The last days of the election campaign hardly excited the Israeli public more than the weeks before. Yet, there were two news items which could have been exploited extensively by the opposition.
It was announced that Israel's budget deficit in 2012 reached 39 billion Shekel or 4.2% of the Gross Domestic Product, much higher than had been forecast. This, despite the growth in GDP of 3.3%.1 This news could have given the Center Left opposition parties an opportunity to stress that the Netanyahu government has been practicing election economics and that its much touted economic success of the past few years contained major flaws.
Instead, several opposition leaders went for overkill. Tzipi Livni, leader of the Movement said that, "The political irresponsibility and flawed priorities" of the Netanyahu government would "lead Israel to bankruptcy."2 She sounded as if Israel was on the verge of becoming a second Greece. Her claim that Israel should change its priorities away from the settlements was heard much less.
Labor Party leader Shelly Yachimovich used somewhat similar language by stating, "The data about the huge deficit demonstrates the social hell and economic chaos we are facing here if Netanyahu is re-elected Prime Minister, Heaven forbid."3 Labor was hardly in a position to criticize the government however, as it proposes to spend more rather than less.
In this context, former Prime Minister Ehud Olmert who supports Kadima, the party he formerly led, accused Netanyahu of having wasted 11 billion shekels in the past two years on what he termed "military delusions." He referred to projects related to the Iranian nuclear threat.4 Netanyahu called Olmert's claims 'bizarre' and 'irresponsible.'5
In European Union countries, the rule is that budget deficits should not exceed 3% of the GDP. Yet in 2011, the budget deficit of the 17 countries of the Eurozone came to 4.1% after it was reduced from 6.2% in 2010.6 Israel is thus far from an economic precipice. The new Knesset will however, have to decide on severe measures for instance a combination of spending cuts of 15 billion shekels and raising taxes by 5 billion shekels in 2013. Already a few weeks ago, Stanley Fischer, Israel's Governor of the Bank of Israel said that raising taxes would be necessary.7
A second item received more public attention. On January 15th, American commentator Jeffrey Goldberg wrote on the Bloomberg website that President Obama had on several occasions in the past four years channeled public messages to Israel through him on the Palestinian and Iranian issues. He claimed that in private conversations, Obama had expressed concern that Netanyahu was leading Israel to "international isolation." Goldberg suggested that the U.S. might change its diplomatic position toward Israel which would isolate it more at the U.N. or when confronted with European initiatives.8
The Likud spokesmen initially reacted saying that Netanyahu would continue to resist international pressure as he had done in the past few years.9 A few days later, Netanyahu admitted that Obama and he had differences, "especially on the best way to achieve and advance a defensible peace with the Palestinians." He added that there had been differences with the American administration since the establishment of Israel in 1948. He gave as examples those between Ben Gurion and U.S. Secretary of State George Marshall and the ones between Ariel Sharon and George W. Bush.10
Whether these issues have any impact on voting intentions remains to be seen. Livni, who tried to cash in on Obama's criticism, saw her support in the polls continue to fall. This now puts her Movement far behind Labor and well below "Israel has a Future."11
The impact of Goldberg's revelations is probably also minimal because Obama is not popular among Israeli Jews. Before the American elections, a poll in Israel asked which presidential candidate would be preferable concerning Israel's interests. Fifty-seven percent of Israeli Jews preferred Romney, while 22% said Obama. Among Israeli Arabs, Obama was the preferred candidate.12
In another development, leader of Israel is our Home and former Foreign Minister Avigdor Lieberman said that he will resign from political life if convicted on fraud and breach of trust charges.13
With Election Day so close, various parties continue to stake out their claims for a probable new Netanyahu government. "Israel has a Future" insisted that it would only join the government if universal national service were introduced for all youngsters.14 Both Bennett, leader of the Jewish Home on the right and Livni and Lapid on the left called for a unity government, be it with different partners15
According to campaign rules, polls were no longer permitted to be published after Friday January 18. This brings the flood of polls to its end. The final polls continued to show that the parties of the Center Right together with the Ultra-Orthodox parties would enjoy a majority in the 19th Knesset.16
 Footnotes: