Book em Dano!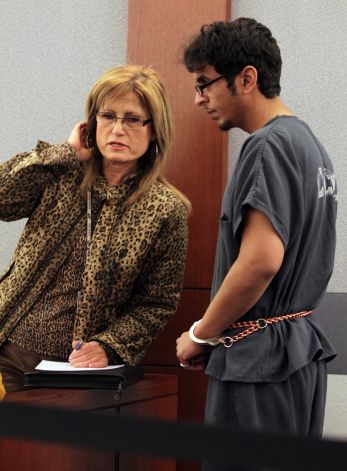 Bail $1.22M for Saudi sergeant in Vegas rape case
Saudi Air Force sergeant accused of child rape in Las Vegas
LAS VEGAS | Fri Jan 18, 2013 7:44pm EST
Jan 18 (al-Reuters) – A Saudi Air Force sergeant in the United States for training has been arrested on child sexual assault charges over accusations he raped a 13-year-old boy in a Las Vegas hotel, and bail was set on Friday at just over $1.2 million, authorities said.
Mazen Alotaibi is accused of raping the boy on New Year's Eve at the Circus Circus hotel on the Las Vegas Strip, where both Alotaibi and the boy were guests, according to a criminal complaint.
Police said that Alotaibi, 23, had been visiting Las Vegas while temporarily stationed at Lackland Air Force base in Texas.
The man's defense lawyer said his client had been in Las Vegas with a group of Saudi military friends ahead of the impending end of his U.S. training, and had spent the hours before the incident drinking.
"He was two weeks from graduating. He came to Las Vegas to celebrate. It was New Year's Eve," the attorney, Don Chairez, told al-Reuters, complaining that Alotaibi was intoxicated when he was interrogated by police and that he admitted he may have had sexual contact with the boy only under aggressive questioning.
More here at al-Reuters