In a race to beat last years total of 69.
He was beheaded for murder, but in an unjust dictatorial state run by sharia law, who can really place faith in its judicial system. I won't.
NOTE: Saudi Arabia, a place where one can still visit the seventh century, and not be in a museum.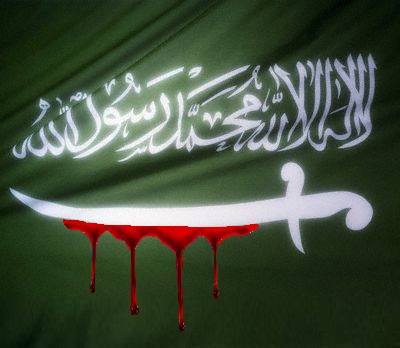 Saudi beheads national for murder
The execution by sword brings number of beheadings this year to five
Riyadh: Saudi Arabia beheaded one of its nationals on Thursday after he was convicted of murdering a fellow citizen, the interior ministry announced.
Saeed Al Qah'tani shot dead Khazma Al Qah'tani, a woman apparently from his own tribe, due to a dispute between the two, the ministry said in a statement published by the official SPA news agency.
He was beheaded by the sword in the southwestern Aseer region.
The beheading brings to five the number of people executed in Saudi Arabia so far this year.
Last year, the ultra-conservative Muslim kingdom beheaded 76 people, according to an AFP tally based on official figures. The US-based Human Rights Watch put the number at 69.
Rape, murder, apostasy, armed robbery and drug trafficking are all punishable by death under Saudi Arabia's strict version of sharia, or Islamic law.