Sports Iraqi style
You would think that coming out of a civil war with massive casualties would have toned them down.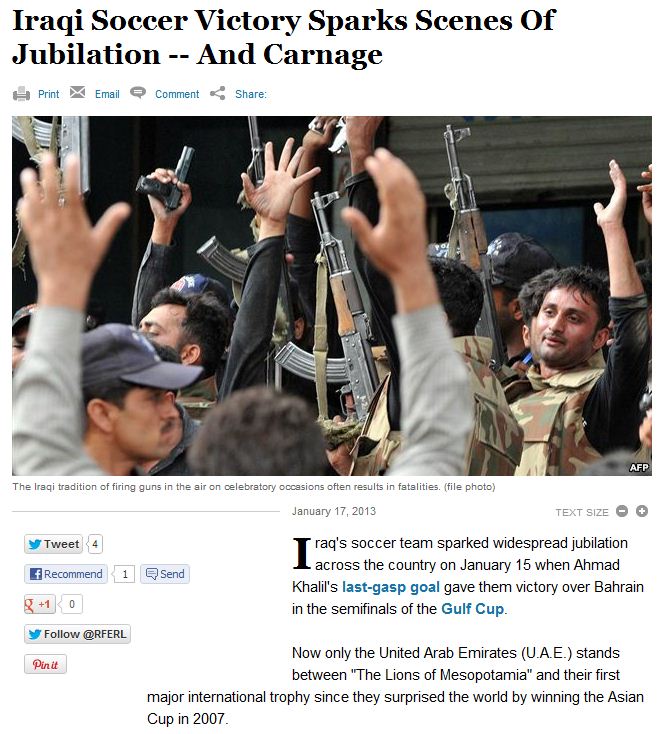 In a proud soccer country that has long been starved of success, it's no surprise that many Iraqis poured onto the streets of cities across the country in spontaneous celebration.
These joyous scenes were marred, however, because many indulged in the practice of firing guns into the air to express their elation.
Tragically, it appears that several people were accidentally killed and dozens injured as a result of being hit by stray bullets.
"We have received many dead and wounded people since the end of the match, some of them are women and children," said a source at a hospital in Basra, who refused to reveal his name.
"This is crazy. Those people are crazy, as if the number of people who died or were wounded in Iraq till now was not enough," he added.
Now, authorities are worried that if Iraq triumphs against the U.A.E. in the Gulf Cup final on January 18, it will precipitate further scenes of jubilant carnage.