UPDATE: As many as 35 captives are feared dead, 
'Al-Qaeda have got me': Trapped oil worker's desperate phone call to family from Algerian gas siege where '35 hostages were killed'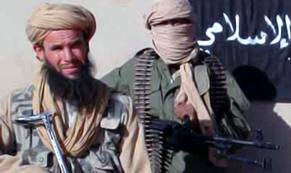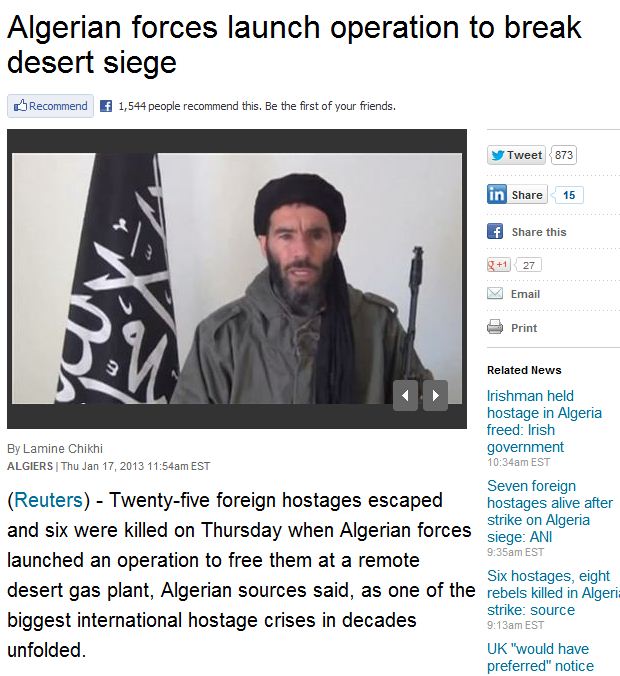 The standoff began when gunmen calling themselves the Battalion of Blood stormed the gas facility on Wednesday morning. They said they were holding 41 foreigners and demanded a halt to a French military operation against fellow al Qaeda-linked Islamist militants in neighboring Mali.
The raid increased fears that jihadist militants could launch further attacks in Algeria, a vast desert country with large oil and gas reserves that is only just recovering from a protracted conflict with Islamist rebels during the 1990s which cost an estimated 200,000 lives.
Fast-moving details of the military operation to free the hostages from the gas plant were difficult to confirm. Algeria's official APS news agency said about half the foreign hostages had been freed.
A local source told Reuters six foreign hostages were killed along with eight captors when the Algerian military fired on a vehicle being used by the gunmen.